Senior Manager of Communications (Hybrid or Remote)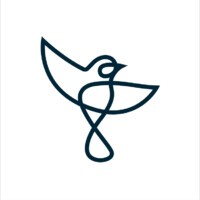 Tomorrow Health
Marketing & Communications
New York, NY, USA
Posted on Tuesday, May 23, 2023
ABOUT TOMORROW HEALTH
Tomorrow Health enables exceptional healthcare for patients and their families in the place they want to be most — home. At Tomorrow Heath, we build technology that changes the way home-based care is ordered, delivered, and paid for. Tomorrow Health connects patients, providers, health plans, and home-based care suppliers, to ensure patients receive the correct and timely care they need to remain healthy at home.
We believe in putting patients first, that many perspectives are stronger than one, and in treating those we serve just as we would our own family members. We hope you'll join us if you're passionate about improving healthcare delivery, leveraging technology to help people, and working in a collaborative, diverse environment.
Tomorrow Health partners with more than 125 leading health plans and health systems nationwide, and is backed by Andreessen Horowitz, BOND, Obvious Ventures, BoxGroup, Rainfall Ventures, and Sound Ventures. The company's Advisory Board includes Toby Cosgrove (former CEO of Cleveland Clinic), Trevor Fetter (former CEO of Tenet Healthcare), Roy Beveridge (former Chief Medical Officer of Humana), Phyllis Yale (Senior Advisor at Bain and Board Member of BCBS MA) and Eric Hargan (former Deputy Secretary of Health and Human Services) and more.
THE TEAM
Tomorrow Health's Marketing team is responsible for the company's brand, voice, and thought leadership that drives revenue growth and customer retention. We are currently looking for a Senior Manager of Communications who will drive Tomorrow Health's revenue growth by honing our brand voice into compelling, creative communications.
THE ROLE
As Tomorrow Health's first in-house Communications Manager, you will ensure that our overall corporate communications strategy resonates with key target audiences to build and maintain a positive and active corporate brand. You are an expert at communications in all its nuanced forms, and can just as easily draft a press release as you can draft a bylined article and everything in between. In this role you will offer high-level leadership direction and shape our messaging and outreach with all audiences (payors, providers, home-based care suppliers, patients, and the internal Tomorrow Health team). Reporting to the VP of Marketing, you will write and manage content across a variety of channels, working closely with marketing, business development, recruiting, go-to-market operations , and the marketing team.
You should be sharp, organized, and creative, and quickly ramp up to own our editorial calendar and develop content pieces independently. Detail-orientation, organization, and a knack for creativity are key for this role. We want someone who loves a blank sheet of paper, and can translate complex concepts in a way that is both empathetic and creative. You should be a great writer and highly organized. You have to enjoy a lot of variety in the type of work you are doing. You should either have experience in healthcare or a deep curiosity and proven ability to learn quickly. You need to be a very effective verbal and written communicator - being able to work well with and gain the trust of various types of people. You need to be deeply empathetic toward our partners but also our team.
WHAT SUCCESS LOOKS LIKE
In 3 months:
Lead the development of the upcoming year's communications strategy and plans aimed at sharing our corporate story.

Promote Tomorrow Health as a leader in home-based care and enhanced our corporate image among key external audiences through multiple communication mediums (published bylines, secured speaking events for executive team and earned media coverage in Tier 1 publications).

Source and establish conference strategy to ensure we are investing our time and resources into highly relevant impactful events for our target audiences, including attendance, speaking engagements & sponsorships. Proactive pitching of key business and industry event organizers, support on presentations, talking points, creative formats and partners for panels, keynotes, fireside chats, support logistics and coordination, pursuit of long-lead halo keynotes

Source and maintain a key list of industry-relevant awards to submit Tomorrow Health's company culture, recruitment, products and impact.

Create a centralized Corporate Communications source of truth that hosts all relevant communications about the company.

Demonstrate the ability to understand complex topics from multiple angles and translate those concepts into clear and creative narratives.


Draft multiple high-quality communications deliverables (press releases, talking points, FAQs, video scripts) and receive approval from cross-functional leadership.

Leverage executive personalities to create a strategic thought leadership presence, including how to amplify their individual social channels to drive awareness of Tomorrow Health as a leader in home-based care.

Own all internal communications, including our all hands meeting, proactive and reactive messaging, and understand employee engagement metrics and starting to own deliverables to improve metrics in partnership with the People team
In 6 months:
Identify and engage a list of top reporters and media opportunities to generate meaningful coverage through member stories, product announcements, and corporate development initiatives.

Proactively pitch milestone support moments for press releases, product announcements, new market launches and partnerships, funding announcements, data and trends, whitepapers, etc.,

Embargoed pitching, long-lead featured article pitching and coordination.

Develop a process for monitoring breaking opportunities, industry trends, competitor activity across outlets, social media, etc and worked with writers to shape insight.
In 12 months:
Work closely with cross-functional teams to continue to refine our corporate messaging and communications strategy.

Review and provide suggestions to existing master messaging and positioning documents, including messaging architecture, value proposition, and narratives for CEO and key stakeholders.

Create and maintain high-quality corporate messages and materials (e.g., press releases, talking points, media statements, keynotes, Q&As) that communicate company milestones and articulate our corporate strategy clearly to internal and external audiences through a variety of communication vehicles.
REQUIREMENTS
5–8+ years of experience in a field such as healthcare, media/PR, technology, etc., where you have had experience producing material work and adding value. You should have at least one of either a healthcare, technical, or media background.

Demonstrated increase in responsibility, including building new projects from scratch and owning a process from ideation through successful delivery

Experience writing content for social media, blog posts, and email marketing

Desire to be in the weeds but also aptitude for higher level, creative thinking

Grit/hustle or a tendency to run towards tough, ambiguous problems

Exceptional written and verbal communication skills

Extremely high humility, desire to learn, openness to feedback, debate, and input from others

Deep user, audience, and team empathy
Nice to haves
Healthcare marketing background/understanding

If no healthcare background, then a technology background - existing familiarity with relevant concepts

Experience working across cross-functional teams and multiple stakeholders
BENEFITS
100% employer-paid medical, dental and vision benefits

HSA and FSA (Dependent Care and Commuter)

Fully covered membership in One Medical for on-demand primary care, and Teladoc for 24/7 virtual care

12 weeks of paid parental leave for all caregivers

Free mental health support with BetterHelp through CONCERN EAP

Short-term, and long-term disability plan availability

Company-sponsored Life and AD&D insurance

Educational reimbursement

Monthly wellness stipend

Commuter Benefits

Competitive salary and meaningful equity

Access to Vanguard 401k plan

Unlimited vacation and 11 national holidays

Thoughtfully curated, social-impact focused monthly hosted events including learning sessions, wellness sessions, and social events

Personal and professional anniversary gifts

Annual company summit in NYC

Investor network support
Salary range for this position: $150,000 - $170,000, depending on experience and qualifications.
Learn more about our core values and working with us on our careers page!
Tomorrow Health is an Equal Opportunity Employer and does not discriminate on the basis of race, religion, color, sex, gender identity, sexual orientation, age, non-disqualifying physical or mental disability, national origin, veteran status or any other basis covered by appropriate law.