Director of Growth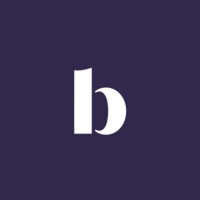 Shopbeam
Sales & Business Development
Posted on Saturday, November 4, 2023
In this role, you will work collaboratively with our Brand team and all necessary external vendors to coordinate and execute all in-house photoshoots. In addition to managing all logistics, needs, and photoshoot related communications, you will use assets from each shoot to create and edit video content for both our organic and paid content needs.
what you'll do
Work closely with the Brand team and all external vendors to produce and execute in-house shoots

For in-house photo/video shoots, book and manage any photographer, model, stylist, and location; source and shop all location needs

Manage and maintain budgets for photo shoots

Confirm all details of shoot are covered in pre-production to ensure a smooth shoot day (photographer equipment needs, etc)

Assist with shot list creation, sending and management; send out call sheets and communicate any outstanding details to talent and contributors

Secure necessary model releases and contracts in advance of the assigned shoot

Take initiative to expand relevant industry knowledge and skills, and to share ideas improving photography, creative design, and production

Explore new equipment and make recommendations for equipment/set/other studio enhancements

Produce, assemble, and edit high-quality polished video assets for organic and paid use using both professional and UGC video content; assets will consist of video footage and/or stills with audio and caption overlays

Work to keep a relevant studio portfolio of work, technology and capabilities

Learn CBD compliant vs noncompliant guidelines and work with brand team to create assets accordingly
who you are
2+ years as a photo and/or video producer in an ecommerce environment, agency photography studio or similar role specific to: CPG, Beauty, Food, Health & Wellness, Set Photography

2+ years video editing experience for paid ads + organic social platforms

An understanding of visual advertising platforms including all social channels

Has an insatiable hunger for scrolling through video content to know what organic and paid content is most engaging, competitive, and high-performing

Meticulous and detail-oriented organization, and can manage several projects at one time

Ability to work both independently and collaboratively with many moving parts

Exceptional time management skills and ability to adapt to changing priorities

Optimistic, upbeat and a "can-do" attitude

Appreciates taking and giving honest and constructive feedback to produce what's best for Beam

Strong communication skills both in person and via email/phone

Excellent attention to detail

Working knowledge and network of contacts within the industry / feasible distance to shoot locations

Maintaining a positive attitude under pressure, and the ability to bring solutions and ideas to the table
If you embody these characteristics and beam's values and culture resonate with you, please email people@beamtlc.com to tell us about yourself and learn more about this role.