In Vivo Scientific Lead, Assay Production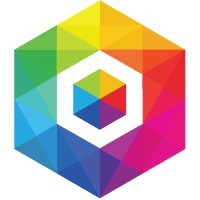 Recursion
Milpitas, CA, USA
Posted on Friday, March 17, 2023
Your work will change lives. Including your own.
The Impact You'll Make
Recursion is at the forefront of reimagining drug discovery through the integration of automated cell biology, high-dimensional and diverse data sets, and sophisticated analytics. Our Invivomics digital caging platform is Recursion's continuous, high-resolution video system that captures data on thousands of possible in vivo subjects simultaneously using proprietary cage hardware. This unique digital technology allows for automatable phenotypic in vivo screening and AI-based inference modeling not available anywhere else. The system markedly increases the speed-to-insight generation with more sensitive, unbiased, and high dimensional readouts to assess drug safety, disease modeling and compound impacts.
We are seeking an In Vivo Scientific Lead to transform preclinical drug discovery through our pioneering invivomics technology that is being used to discover better drugs faster to radically improve patients lives! You will serve as the Industrial Invivomics Scientific Lead to optimize and standardize in vivo pharmacology assays integrated into our technology platform and used to advance our drug discovery programs.In this role, you will:
Focus on a combination of quality assurance, study directing with a focus on production efficiency and lean/six-sigma methodologies

As the point person for workflow coordination, you will ensure the industrialized workflows runs smoothly by managing and/or overseeing in vivo experiments and building our platform to meet QC standards and SOPs

Oversee our assay production operational workflow and report metrics in order to maintain high-quality standards and drug screening throughput and turn around time

Work to streamline workflows and collaborate with other departments (IE: Omics, Data Science, Discovery Platform, DMPK, etc)
Location:
This position is based at our Milpitas, CA location.
The Team You'll Join
Reporting to the Associate Director, you will join a deeply collaborative and high performing cross-functional team that operates in a dynamic and driven environment. Team members have expertise and experience, as well as diverse skills required for technology-driven in vivo pharmacology workflows. As such focus, clarity, and communication are especially important for the success of our team. We value independent thought and self-reflection with the goal of incremental self and team improvement. If you have ideas or suggestions for improvements, and innovations, we always want to hear your voice.
The Experience You'll Need
BS and 9+ years experience OR MS and 6+ years experience OR a PhD in a biological field and 3+years of experience, respectively, of

biotech or pharma industry-level

experience actively participating in the directional planning, management, design, validation/optimization and execution of in vivo

studies

Preference for direct experience leading, and/or participating in rodent models of toxicity, and/or wide ranging rodent disease models. Preference will be given for experience with GLP, Lean 6 Sigma or production workflow in general for in vivo studies

Explore scientific literature outside of one's immediate area of expertise and apply this to adapt efficacy study designs

Experience with IACUC coordination, generation, and submission of IACUC protocols

Preparation and documentation of compound formulation for dose administration

Oversight of set-up, initiation, data collection, analysis and reporting of

in vivo

studies

Proficient in the following

in vivo

rodent procedures preferred: Dosing administration (IV, IP, SC, PO), clinical observations, necropsy, blood collection through various routes (tail, submandibular, submental, etc.)

Experience in preparation and collection of detailed experimental and animal health records using data collection software

Experience in leveraging high dimensional data from Genome-Wide Association Studies (GWAS) and genomics, epigenomics, transcriptomics, proteomics, metabolomics, or lipidomics from

ex vivo

samples preferred

Experience in managing or coordinating with research associates or bench side scientific staff as part of operational excellence for in vivo assays preferred

Experience with statistical analysis of in vivo studies and associated software is desirable

Ability to effectively communicate verbally and via electronic software applications in a matrix environment
How You'll be Supported
RV Management will provide support in the training process (in vivo technical skills, relevant applications, SOPs, OGs, IACUC, Recursion Values/Founding Principles, etc).

Frequent check-ins during the first 3 months, and at minimum weekly 1:1s with supervisor provides opportunities for support and feedback

Encouraged to attend Pharmacokinetics for Chemists in Drug Discovery and Development (ACS course) or similar continuing education courses.

Assignment of a mentor after initial onboarding
#LI-LM1
At Recursion, we believe that every employee should be compensated fairly. Based on the skill and level of experience required for this role, the estimated current annual base range for this role is USD $116,000.00 to $173,000.00 + eligible bonuses and equity compensation + our comprehensive benefits package for United States based candidates. The range displayed on each job posting reflects target ranges for US new hire salaries and is determined by job, level, and market factors. Final compensation offers are determined based on individual factors such as the candidate's experience and skills.
During the interview selection process, you will connect with a Talent Acquisition Partner who will be your advocate and ally to ensure you receive the appropriate compensation that meets your needs for your skills, experience, and relevant education/training, while also reviewing our very competitive total rewards package.
The Values That We Hope You Share:
We Care:

We care about our drug candidates, our Recursionauts, their families, each other, our communities, the patients we aim to serve and their loved ones. We also care about our work.

We Learn:

Learning from the diverse perspectives of our fellow Recursionauts, and from failure, is an essential part of how we make progress.

We Deliver:

We are unapologetic that our expectations for delivery are extraordinarily high. There is urgency to our existence: we sprint at maximum engagement, making time and space to recover.

Act Boldly with Integrity:

No company changes the world or reinvents an industry without being bold. It must be balanced; not by timidity, but by doing the right thing even when no one is looking.

We are One Recursion:

We operate with a 'company first, team second' mentality. Our success comes from working as one interdisciplinary team.
Recursion spends time and energy connecting every aspect of work to these values. They aren't static, but regularly discussed and questioned because we make decisions rooted in those values in our day-to-day work. You can read more about our values and how we live them every day here.
More About Recursion
Central to our mission is the Recursion Operating System, or Recursion OS, that combines an advanced infrastructure layer to generate what we believe is one of the world's largest and fastest-growing proprietary biological and chemical datasets and the Recursion Map, a suite of custom software, algorithms, and machine learning tools that we use to explore foundational biology unconstrained by human bias and navigate to new biological insights which may accelerate our programs. We are a biotechnology company scaling more like a technology company. Recursion is proudly headquartered in Salt Lake City.
Learn more at www.recursion.com, or connect on Twitter and LinkedIn.
Recursion is an Equal Opportunity Employer that values diversity and inclusion. All qualified applicants will receive consideration for employment without regard to race, color, religion, sex, sexual orientation, gender identity, national origin, age, disability, veteran status, or any other characteristic protected under applicable federal, state, local, or provincial human rights legislation.