Senior Machine Learning Scientist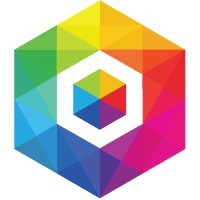 Recursion
Software Engineering
Montreal, QC, Canada
Posted on Wednesday, July 27, 2022
Your work will change lives. Including your own.
We created 13 petabytes of fit-for-purpose biological data. Want to work with it?
At Recursion, our mission is to decode biology to radically improve lives by industrializing drug discovery. This mission includes building the most scalable drug discovery platform in the history of the BioPharma industry with a combination of biological and laboratory expertise, automation engineering, and state-of-the-art computational tools. To this end, we have generated and continue to grow one of the largest biological datasets in existence in our labs—images of billions of cells under millions of biological and chemical perturbations, and a growing dataset of transcriptional profiles generated by next-generation sequencing.
Our team is working to solve some of the hardest, most meaningful problems facing human health today. With treatments for hundreds of diseases in our sights, we've built a data science team with domain expertise in computer science, physics, biology, mathematics, applied statistics, and more. Together, we develop the tools and methods to turn our experimental data into treatments for pathologies that affect the lives of countless individuals. Come join us in our mission to decode biology to radically improve lives, while doing the most impactful work of your life.
It is an audacious goal, but it isn't science fiction. ​​It's something we're already doing.
The Impact You'll Make
Design, train and evaluate models.

You will solve challenging drug discovery problems by designing fit-for-purpose ML and statistical models and data splits from our massive in-house datasets – more than 13PB of cellular image data, and growing chemical, transcriptomic, and proteomic datasets – and training these models using our on-premise NVIDIA A100 superpods. You'll collaborate with biologists, chemists, automation engineers, data engineers, and other scientists to refine these models, possibly generating more data in the process, until they provide a reliable productionized solution.

Create maps of biology.

You will be an essential part of achieving Recursion's mission to decode biology and radically improve lives by turning our massive datasets into maps of human disease biology that allow drug hunters to quickly and accurately navigate to optimized small molecule therapies for hundreds of diseases.

Share your work.

You will represent Recursion to the scientific community by presenting your work at top conferences and publishing in top scientific journals.

Define excellence in execution.

You will use your technical knowledge to set a high standard of delivery, impact, learning, and growth across teams at Recursion.
The Team You'll Join
As a member of the Montreal office at Mila, you will join with other ML scientists and engineers to design and apply state-of-the-art ML methods to solve challenging drug discovery problems. You'll work cross-functionally with Recursion teams in Salt Lake City and Toronto to accomplish Recursion's mission. And as a member of the Mila community, you will have the opportunity to participate in Mila events such as lectures and reading groups, and collaborate with professors, postdocs and students on projects of mutual interest and benefit.
The Experience You'll Need
PhD in Computer Science or related quantitative field or the equivalent practical experience.

2+ years of hands-on experience applying modern machine learning methods to solve real-world problems.

Experience applying modern ML and statistical methods to large datasets and reasoning about the outcomes. Experience with microscopy/biomedical imaging data, chemical data, or genomic data is a plus. A working knowledge of the drug discovery process is a

huge

plus.

Extensive experience using modern technologies to accelerate machine learning (e.g. PyTorch, TensorFlow/Keras, Horovod, etc)

Outstanding past projects, publications, and presentations, and a demonstrated ability to communicate results to cross-functional stakeholders.

Curiosity and the professional skill-set to excel in an open, highly collaborative environment.
#LI-EP1
The Values That We Hope You Share:
We Care:

We care about our drug candidates, our Recursionauts, their families, each other, our communities, the patients we aim to serve and their loved ones. We also care about our work.

We Learn:

Learning from the diverse perspectives of our fellow Recursionauts, and from failure, is an essential part of how we make progress.

We Deliver:

We are unapologetic that our expectations for delivery are extraordinarily high. There is urgency to our existence: we sprint at maximum engagement, making time and space to recover.

Act Boldly with Integrity:

No company changes the world or reinvents an industry without being bold. It must be balanced; not by timidity, but by doing the right thing even when no one is looking.

We are One Recursion:

We operate with a 'company first, team second' mentality. Our success comes from working as one interdisciplinary team.
Recursion spends time and energy connecting every aspect of work to these values. They aren't static, but regularly discussed and questioned because we make decisions rooted in those values in our day-to-day work. You can read more about our values and how we live them every day here.
More About Recursion
Central to our mission is the Recursion Operating System, or Recursion OS, that combines an advanced infrastructure layer to generate what we believe is one of the world's largest and fastest-growing proprietary biological and chemical datasets and the Recursion Map, a suite of custom software, algorithms, and machine learning tools that we use to explore foundational biology unconstrained by human bias and navigate to new biological insights which may accelerate our programs. We are a biotechnology company scaling more like a technology company. Recursion is proudly headquartered in Salt Lake City.
Learn more at www.recursion.com, or connect on Twitter and LinkedIn.
Recursion is an Equal Opportunity Employer that values diversity and inclusion. All qualified applicants will receive consideration for employment without regard to race, color, religion, sex, sexual orientation, gender identity, national origin, age, disability, veteran status, or any other characteristic protected under applicable federal, state, local, or provincial human rights legislation.