ESG Manager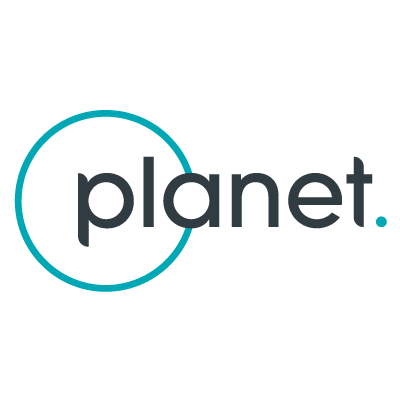 Planet
Remote
Posted on Tuesday, October 24, 2023
Welcome to Planet. We believe in using space to help life on Earth.
Planet designs, builds, and operates the largest constellation of imaging satellites in history. This constellation delivers an unprecedented dataset of empirical information via a revolutionary cloud-based platform to authoritative figures in commercial, environmental, and humanitarian sectors. We are both a space company and data company all rolled into one.
Customers and users across the globe use Planet's data to develop new technologies, drive revenue, power research, and solve our world's toughest obstacles.
As we control every component of hardware design, manufacturing, data processing, and software engineering, our office is a truly inspiring mix of experts from a variety of domains.
We have a people-centric approach toward culture and community and we strive to iterate in a way that puts our team members first and prepares our company for growth. Join Planet and be a part of our mission to change the way people see the world.
Planet is a global company with employees working remotely world wide and joining us from offices in San Francisco, Washington DC, Germany, and The Netherlands.
About the Role:
The Legal team at Planet Labs PBC (a Delaware public benefit corporation listed on the NYSE) is seeking an ESG Manager to become a part of our corporate governance team as the primary lead in ESG and Public Benefit Corporation (PBC) reporting and strategy. The ESG Manager will be responsible for research, analysis and coordination of ESG program efforts at Planet and will help develop and execute strategies to achieve our ESG goals and objectives. The role will report to the Head of Securities (Legal) and work closely with Planet's Impact, Communications and Investor Relations teams.
The ideal candidate is a self-starter, an attentive and detail-oriented thinker, and a reliable colleague with a high work ethic, with excellent project management capabilities who sees challenges as opportunities.
Impact You'll Own:
Personal commitment to Planet's mission and the ability to articulate it to stakeholders.

Manage the company's ESG initiatives and disclosures including working with a cross-functional team to collect, organize, analyze and communicate data for ESG and PBC reports, including oversight of GHG accounting by third party consultants.

Provide subject matter expertise in researching and monitoring ESG issue areas, emerging trends, governance, reporting and measurement.

Prepare written and visual communications related to ESG for both internal and external audiences, including talking points, memos, e-mail updates, dashboards, scorecards, presentations, webpage disclosures and reports.

Support our PBC reporting obligations.

Create a clear, prioritized activity roadmap that successfully delivers Planet's ambitions with respect to ESG targets.

Identify opportunities to improve ESG performance by staying current on ESG-related trends, issues and strategies.

Participate on cross-functional and division teams to set ESG goals and targets and develop strategies to execute against them.

Develop and implement an ESG management system including policies, procedures and guidelines to monitor and track progress against ESG and PBC goals and metrics.

Develop and maintain internal control processes to assure metrics and data in disclosures.

Develop ESG awareness, education and training efforts.

Support leadership in communicating ESG strategy and performance, and incorporating ESG into culture and business strategy.

Coordinate the Company's responses to investor, customer and other stakeholder requests for ESG information.

Conduct regular, proactive outreach to ensure Planet's ratings and rankings with major third-party organizations, such as CDP, ISS, MSCI, S&P, Sustainalytics reflect correct and complete information.

Serve as a thought leader on emerging trends and best practices to ensure the company is delivering best in class reporting.
What You Bring:
Bachelor's Degree (preferably in a relevant field like ESG, sustainability, economics, environmental sciences etc.) and demonstrate solid project management experience.

Solid understanding of the global ESG workspace, with minimum 3-5 years of relevant experience within program management, sustainability, finance, or compliance with an ESG or CSR focus.

Experience with the development of internal ESG tracking, data, and policy management, including net zero initiatives and carbon reduction targets.

Experience with frameworks and ratings (i.e. GRI, CDP, SASB, TCFD etc.) directly in an internal function within a company or rating, or as a consultant or industry organization.

Experience effectively building relationships with people from a wide variety of organizations and with a wide variety of functional expertise.

Analytically minded with proven skills in Microsoft PowerPoint, Excel, Word, and data analysis

Fluent in English
What Makes You Stand Out:
Quickly finds common ground and encourages collaboration to solve problems

Able to define, work within and improve business processes based on immediate and future business needs

Experience in a high growth, rapidly changing work environment
Benefits While Working at Planet:
Comprehensive Health Plan

Wellness program and onsite massages in specific offices

Flexible Time Off

Recognition Programs

Commuter Benefits

Learning and Tuition Reimbursement

Parental Leave

Offsites and Happy Hours

Volunteering Benefits
Compensation:
The US base salary range for this full-time position at the commencement of employment is $77,000.00 - $126,800. Additionally, this role might be eligible for discretionary short-term and long-term incentives (bonus and equity). The final salary range is determined by job related experience, skills and location. The range displays our typical hiring range for new hire salaries in US locations only. Your recruiter can share more about the specific salary range for your preferred location during the hiring process.
#LI-REMOTE
Why we care so much about Belonging.
We're dedicated to helping the whole Planet, and to do that we must strive to represent all of it within each of our offices and on all of our teams. That's why Planet is guided by an ultimate north star of Belonging, dreaming big as we approach our ongoing work with diversity, equity and inclusion. If this job intrigues you, but you're thinking you might not have all the qualifications, please... do apply! At Planet, we are looking for well-rounded people from around the world who can contribute to more ways than just what is listed in this job description. We don't just fill positions, we aspire to fulfill people's careers, most excited about folks who are motivated by our underlying humanitarian efforts. We are a few orbits around the sun before we get to where we want to be, so we hope you're excited to come along for the ride.
EEO statement:
Planet is committed to building a community where everyone belongs and we invite people from all backgrounds to apply. Planet is an equal opportunity employer, and committed to providing employment opportunities regardless of race, religious creed, color, national origin, ancestry, physical disability, mental disability, medical condition, genetic information, marital status, sex, gender, gender identity, gender expression, pregnancy, childbirth and breastfeeding, age, sexual orientation, military or veteran status, or any other protected classification, in accordance with applicable federal, state, and local laws. Know Your Rights.
Accommodations:
Planet is an inclusive community and we know that everyone has their own needs. If you have a disability or special need that requires accommodation during the hiring process, please call Planet's front office at (415)-829-3313 or contact your recruiter with your request. Your message will be confidential and we will be happy to assist you.
Privacy Policy: By clicking "Apply Now" at the top of this job posting, I acknowledge that I have read the Planet Data Privacy Notice for California Staff Members and Applicants, and hereby consent to the collection, processing, use, and storage of my personal information as described therein.
Privacy Policy (European Applicants): By clicking "Apply Now" at the top of this job posting, I acknowledge that I have read the Candidate Privacy Notice GDPR Planet Labs Europe, and hereby consent to the collection, processing, use, and storage of my personal information as described therein.