Production Support Finance Analyst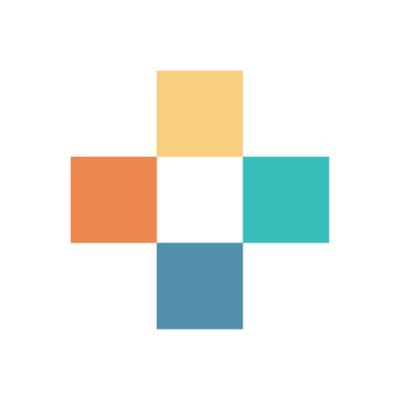 Mosaic
IT, Accounting & Finance, Customer Service
Remote
Posted on Sunday, July 2, 2023
Who We Are
We are creating the best way to finance clean energy for the home to help combat climate change. Mosaic partners directly with solar and home improvement professionals, who use our simple point-of-sale app to offer financing options to their customers. This makes it easy and affordable for families to make energy-efficient upgrades to their homes. Since 2012, Mosaic has funded more than $13 billion in loans through our platform and helped more than 1 million people prosper from clean energy. Join us as we work toward our vision of 100% clean energy for all.
Location: We are a remote-first company. This role can be based anywhere in the US.
As a Financial Data Analyst, you serve a critical role of helping to lead product support across our finance and Treasury teams. You will partner closely with Finance, Treasury, Engineering, Product and QA team members serving as the internal first point of contact for triage of issues related to the reporting and financial data in our production environment. You are a direct point of contact for finance and treasury teams who are users of our financial data. You are equally talented in both reactive and proactive work, as you will run traffic control for incoming issues (reactive) as well as develop processes, procedures, and communication frameworks to analyze, mitigate, and/or avoid future issues and streamline issue response (proactive). You have the unique ability to right size issue response levels, and are commended by your team members for your "can do" attitude and subject matter expertise or multiple product lines, systems, and processes..
Responsibilities
Traffic control for incoming production support issues:

Manage investigation and bug ticket requests from Finance/Treasury

Analyze, validate, document and communicate date and financial reporting issues found

Categorize issues (e.g., bug, initiative, training issue, etc.)

Quantify and Qualify impact

Prioritize issues (e.g., urgent, medium, etc.)

Serves and quarterback for most critical initiatives

Customer-first mindset. You work directly with Finance and Treasury teams to intake and triage issues. You have empathy for the customer and communicate well with cross-functional team members.

KPI Monitoring and Reporting. Defines, measures, reports on, and improves production support key metrics and regularly reports to stakeholders and leadership

Data Based, Proactive issue discovery. Uses data to uncover, identify and quantify potential issues.

Prod Support Processes- Collaborating with your manager to identify needs and define new processes and procedures for product support function.

Escalate Key Product Issues. Surfaces disconnects between stakeholder expectations and product functionality to your manager. Continue to advocate for key improvements.

Special projects. At mutual agreement between you and your manager, special projects to support Mosaic's mission, product development, and/or your career development.
What you bring to the team
5+ years experience in application support

Extensive experience with analyzing and understanding financial reporting

Knowledgeable with financial terminology and business processes

Functional proficiency in SQL and data analysis(quantitative and qualitative)

Advanced level Microsoft Excel including, but not limited to, experience converting CSV files to Excel ready formats, Lookup Formulas, Dual Axis Charts, and Pivot Tables

Comfortable reading, researching and writing technical engineering tickets and documentation

Experience partnering with Agile software development teams and understanding of agile software development process and software, preferably JIRA

Extensive experience troubleshooting web based applications in desktop, and mobile environments and related messaging systems (Email, SMS, IM)

Ability to understand the impacts of technical issues to triage them and ensure the right level of response

Ability to develop and execute fast, effective stopgap processes and tooling as well as resilient and scalable long term solutions.

Excellent communicator capable of matching language to audience. Fluent writing and speaking in the languages of engineering (precise and data driven), senior leadership (high-level, systems focused) as well as general corporate. Breaking down complex information and recomposing it for target audiences is a core competency .

Demonstrated passion and expertise in developing deep customer empathy and ability to translate that understanding into product design and implementation

Ability to function effectively in sometimes chaotic and stressful situations

BA/BS degree is a plus
Bonus Points
Experience working at FinTech company where attention to the accuracy of the financial components of the product are critical
The base salary range for this position is $120,000 - $130,000. The position is eligible for a bonus in accordance with the terms of the applicable incentive plan. In addition, we're proud to offer a range of competitive benefits.
Why Mosaic
As a customer focused and driven-to-win organization, there are many exciting reasons to join the Mosaic team. Mosaic has a dynamic, fast-paced, and entrepreneurial environment, which requires a professional, flexible, self-starter attitude. We believe in hiring talented and driven individuals and cultivating a culture of collaboration and appreciation.
Benefit Highlights:
Robust Health, Dental, and Vision Plans

Generous paid time off

13 Company Holidays

401k Match

Employee Equity Plan

Life Insurance, Short and Long Term Disability Insurance

We are remote-first (Must be based in the United States)

Lifestyle Spending accounts for professional and personal wellness

Mental Health: Headspace subscription, online therapy sessions

…and more!
Mosaic's policy is that employees must be fully vaccinated against COVID-19 in order to travel for work, visit our office, or attend in-person meetings, to the extent permitted by applicable law. We encourage you to speak with your recruiter if you would like more details on our COVID-19 safety policies.
We are an equal opportunity employer and value diversity of backgrounds, perspectives and experience. Mosaic's vision is 100% clean energy for all. In order to reach that vision, we believe we must build a diverse company where everyone is treated fairly and feels included. In turn, in accordance with Mosaic's equal employment opportunity policy, we do not discriminate on the basis of race, religion, color, national origin, caste, gender identity or expression, sexual orientation, age, marital status, veteran status, disability status or any legally protected status.