Senior Safety and Quality Assurance Engineer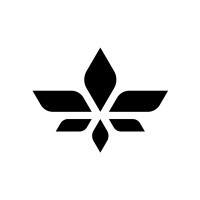 Lilium
Quality Assurance
Munich, Germany
Posted on Saturday, May 22, 2021
A career at Lilium is for those who want to do something extraordinary. We take pride in pushing the boundaries of engineering, technology and customer experience.
As part of a team, you will tackle challenges and deliver something that has never been done before. By joining Lilium you will have the opportunity to work with a world-class entrepreneurial team of more than 800 people who are as passionate about changing the world as you are.
You will always act with safety and integrity in mind and embody our core behaviors of efficient and positive collaboration, ownership of time, continuous improvements and, ultimately delivering results.
We thrive on diversity and creating an inclusive culture, with more than 50 nationalities currently working hard to bring our vision of a sustainable world to life.
The Role:
We are looking for a Senior Safety and Quality Assurance Engineer with experience in aerospace engineering organisations, specially in EASA Part 21J DOA organisations to join our innovative team and help us shape the future of urban e-mobility.
In this position, you will have the exciting opportunity to work within the Lilium Engineering Function and to support the company to build and maintain the highest quality and safety standards. You will report to the Head of Engineering Safety and Quality, securing all Safety and Quality Assurance duties required.
Lilium welcomes people from all over the world. We are a multinational company and happy to support our new top talents with relocation. We have helped our new hires to meet their Visa criteria and successfully settle in Munich.
Your Day to Day:
Provide independent assurance that all processes, procedures, regulatory, quality, safety and mandatory requirements are being maintained and adhered to, in order to ensure the safety and quality framework of the Lilium Engineering function is effective throughout the Product Life Cycle.
Assess the safety and quality competence and capability of Design Suppliers; find, negotiate and formalise solutions for their adequate integration into Liliums Design Management system i.a.w. Part 21J.
Monitor the safety and quality performance of Design Suppliers; define and agree development, corrective and preventive measures where needed.
Provide support and guidance on safety and quality related matters across the Engineering Function as required.
Support owners of findings and occurrences in investigations through facilitation and deployment of problem-solving tools and skills, including root cause analysis, definition and deployment of corrective and preventive measures, and effectiveness checks as required.
Conduct safety and quality investigations when required.
Promote Safety and Quality in the organisation; work closely with the engineering teams to develop the right safety and quality culture for an aerospace company by coaching, lessons learned, reporting and communicating.
Provide selected safety and quality trainings related to your perimeter of responsibility.
Represent Safety and Quality Assurance at internal and external meetings.
Create Process Assurance Plans and reports, and other programme Quality Assurance related documents.
Support the Independent Monitoring Function on product, process, capability, compliance, or Design Supplier audits as required.
Your profile:
Required:
Sc./B.Sc./B.Eng., Aerospace Engineering or related field
3+ years of experience in Aerospace Engineering, focus on quality, safety, process excellence or engineering related role
Excellent knowledge of Aerospace regulations, EASA, FAA and/or other NAA's.
Experience with RTCA/DO-178B & C, RTCA/DO-254 & SAE/ARP4754A objectives and associated activities
High level of self-reliance, autonomous target-oriented work style, analytic problem-solving competence, good communication skills
Fluent English language skills


Desirable:
Lean practitioner, experienced with APQP, RCA, 9S, 8D, 5W, GEMBA Walks, performance measurement
Experience in working with Design suppliers and partners
Knowledge in quality standards like EN9100 or ISO9001
Ambitious coach and trainer
Certification as auditor (ISO19011)
German language skills
#LI-K1
Want to know more? Then view our 'Why join Lilium' page!
Life at Lilium:
The wellbeing of our employees is a high priority. In our HQ we have many initiatives such as free healthy food and drinks, free in-house gym and health days. In remote offices we offer online opportunities to stay connected and develop yourself as well including our culture club, free e-library, learning terminal, Employee Assistance Program and many more.
Lilium is an equal opportunity employer and welcomes applications from all qualified individuals regardless of ethnicity, sex, disability, religion/belief, sexual orientation or age.