Digital Employer Branding Specialist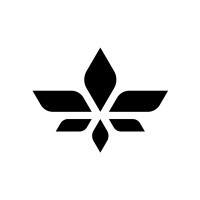 Lilium
Munich, Germany
Posted on Friday, May 12, 2023
A career at Lilium is for those who want to do something extraordinary. We take pride in pushing the boundaries of engineering, technology and customer experience.
As part of a team, you will tackle challenges and deliver something that has never been done before. By joining Lilium you will have the opportunity to work with a world-class entrepreneurial team of more than 800 people who are as passionate about changing the world as you are.
You will always act with safety and integrity in mind and embody our core behaviors of efficient and positive collaboration, ownership of time, continuous improvements and, ultimately delivering results.
We thrive on diversity and creating an inclusive culture, with more than 50 nationalities currently working hard to bring our vision of a sustainable world to life.
Are you passionate about how Marketing and Digital Branding interlinks with Talent Acquisition to booster candidate engagement and applications? Are you brimming with ideas in the field of social media? Then this role is perfect for you!
At Lilium, we are looking for an experienced global view but locally experienced, Digital Employer Branding Specialist, who can be the person of contact for all our employer branding initiatives, while designing, creating and executing video, print and social content The opportunity is a full-time remote or hybrid 6 month assignment, with the possibility of becoming permanent
We Ask
Graduate qualification in Marketing, design or a similar field
Strong social and communication skills
Experience of successful campaigns with LinkedIn Pipeline builder
Has an enterprising, initiative-taking personality
Can own and deliver projects and campaigns independently
Enthusiastic about Talent Acquisition through digital marketing lens
Agile in thinking and is keen to learn from multiple teams and people
Proven experience with creatively interrelating on recruitment digital channels, social job boards and webpages.
Creative and good at both writing and designing added content, optimizing existing content, and producing new out of the box ideas
We Offer
As the Digital Employer Branding Specialist at Lilium, you will be involved in all facets of the Talent Acquisition/ Digital Marketing departments, while gaining relevant work experience at a business that is building radically better ways of sustainable air travel. In the role you will be the right hand to both the Head of TA and the Digital Communications Manager, and you will work together every day to put Lilium on the map as a good employer. As the Digital Employer Branding Specialist, you are part of the Talent Acquisition team. Who are responsible for attracting, recruiting, and selecting both internal and external candidates for various vacancies within Lilium.
#LI-SL1
Want to know more? Then view our 'Why join Lilium' page!
Life at Lilium:
The wellbeing of our employees is a high priority. In our HQ we have many initiatives such as free healthy food and drinks, free in-house gym and health days. In remote offices we offer online opportunities to stay connected and develop yourself as well including our culture club, free e-library, learning terminal, Employee Assistance Program and many more.
Lilium is an equal opportunity employer and welcomes applications from all qualified individuals regardless of ethnicity, sex, disability, religion/belief, sexual orientation or age.