Category Manager - Electrical Wiring and Interconnection Systems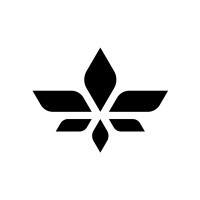 Lilium
Other Engineering
Munich, Germany
Posted on Thursday, May 11, 2023
A career at Lilium is for those who want to do something extraordinary. We take pride in pushing the boundaries of engineering, technology and customer experience.
As part of a team, you will tackle challenges and deliver something that has never been done before. By joining Lilium you will have the opportunity to work with a world-class entrepreneurial team of more than 800 people who are as passionate about changing the world as you are.
You will always act with safety and integrity in mind and embody our core behaviors of efficient and positive collaboration, ownership of time, continuous improvements and, ultimately delivering results.
We thrive on diversity and creating an inclusive culture, with more than 50 nationalities currently working hard to bring our vision of a sustainable world to life.
Your role and your team:
You will report directly to the Head of Procurement Structures, Interiors and Electrical Wiring Interconnection System (EWIS). The Category Management Team is responsible for sourcing to contract and to manage and foster positive supplier relationships.
You will be part of interdisciplinary IPTs (Integrated Project Team) who is responsible for the design, manufacture and delivery of the Aircraft Structure, Interiors, landing gear system, Electrical Wiring Interconnection System and several additional systems of our Lilium Jet from prototype into serial production.
You will play a key role in bringing our innovative aircraft to life.
Your Day to Day:
Contribute to the Multi-functional team which will shape and lead the supply chain for the Electrical Wiring Interconnection System within the aircraft.
Support the Procurement Strategy & Policies aligned to the overarching company strategy.
Sourcing Process - Market Assessment & Identify Potential Suppliers/Supplier Selection & Contracting (e.g., Call for Tender, supplier selection processes, negotiations)
Close co-operation with the Production, Finances, Quality, Engineering, Program teams during development projects
Orchestrating a global network of aircraft suppliers to initiate best practice exchange and a continuous flow of innovations outside-in
Secure the plant delivery to safety, time, cost, and quality targets with support of Supply Chain Operations counterpart.
Lead big scale supplier sourcing deployment projects with end-to-end responsibility from start of analysis to ramp up at stable performance.
High response & real-time work behaviour
Your Profile:
Minimum qualifications/Education: mechanical engineering and/or business administration degree
Energy or Electrical Wiring Interconnection System procurement commodity position in a corporate environment with experience in contracting in the aerospace or automotive sectors.
"End to End" responsibility of implementing the purchase strategy.
Experience in a high-volume supply chain
Eager to learn and adopt his or her style to a start-up environment; puts the team first; robust and passionate to follow given objectives; uses failure as learning experience; excellent communicator; ability to facilitate workshops.
Demonstrate cross-functional leadership within the company.
Excellent analysis and evaluation skills with a drive to challenge the status quo.
A strategic thinker with sound technical skills, analytical ability, good judgment, and strong operational focus
Must be a proactive, open, and direct communicator who engages comfortably and credibly with all levels of the organisation.
High personal influencing and negotiation skills.
Want to know more? Then view our 'Why join Lilium' page!
Life at Lilium:
The wellbeing of our employees is a high priority. In our HQ we have many initiatives such as free healthy food and drinks, free in-house gym and health days. In remote offices we offer online opportunities to stay connected and develop yourself as well including our culture club, free e-library, learning terminal, Employee Assistance Program and many more.
Lilium is an equal opportunity employer and welcomes applications from all qualified individuals regardless of ethnicity, sex, disability, religion/belief, sexual orientation or age.