Systems Engineer - IMA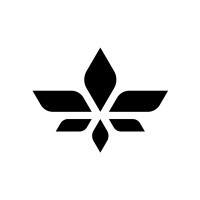 Lilium
Software Engineering
Munich, Germany
Posted on Friday, May 5, 2023
A career at Lilium is for those who want to do something extraordinary. We take pride in pushing the boundaries of engineering, technology and customer experience.
As part of a team, you will tackle challenges and deliver something that has never been done before. By joining Lilium you will have the opportunity to work with a world-class entrepreneurial team of more than 800 people who are as passionate about changing the world as you are.
You will always act with safety and integrity in mind and embody our core behaviors of efficient and positive collaboration, ownership of time, continuous improvements and, ultimately delivering results.
We thrive on diversity and creating an inclusive culture, with more than 50 nationalities currently working hard to bring our vision of a sustainable world to life.
Your role and your team:
We are looking for an outstanding System Engineer with strong software background and IMA development experience to join our innovative team to shape the future of urban e-mobility.
This position will report functionally to our Team Leader for Highly Integrated System Development and will contribute, as part of our integrated cross-functional team, to the architecture, design, certification and delivery of the Lilium Jet.
The position requires someone with a strong background in certification of highly integrated systems, compliant with AC/AMC20-170 and DO-297, and in cross-coordination between stakeholders. In this role you will coordinate internal development of the IMA Platform and it's Hardware and Software components, validation and verification activities as well as collaboration with external suppliers and authorities.
Your Day to Day:
Perform a full lifecycle development of an IMA Platform in accordance with ARP4754A, ARP4761, and AMC20-170.
Participate in the generation and maintenance of System Development Plans.
Support planning activities and design review milestones.
Contribute to process improvements and the generation of guidance for the development of highly integrated systems.
Closely interact with IMA resource users to ensure successful integration of Systems on the IMA Platform and the Aircraft.
Closely work with the supplier to ensure the product meets Lilium needs and complies with Certification objectives.
Support Integration and verification efforts compliant with ARP4754A, DO-297, and MOC SC-VTOL objectives.
Drive compliance demonstration to AMC20-170 and other applicable regulatory objectives, and support associated certification activities.
Support supplier activities for ETSO approval.
Coordinate with all stakeholders, including aviation authorities, certification, safety, security, reliability, maintainability, suppliers, and IMA resource users.
Support IMA resource users in the development of their system using IMA resources.
Your profile:
BSc/MSc, PhD or equivalent degree in engineering is required.
At least 7 years of experience in airborne systems and/or software engineering (civil aviation is a plus).
Demonstrated working knowledge in ARP4754A, and DO-297.
Demonstrated experiences with certification of civil Integrated Modular Avionics products.
Experiences with ETSO-153a authorisation is a bonus.
Experiences in certifying IMA Platforms and Systems against AMC20-170 and DO-297 is a plus.
Working knowledge in DO-178C and DO-331
Experience in working with and managing external suppliers.
Experience with ETSO approval.
Working knowledge of System Engineering principles such as INCOSE, and ISO15288.
Strong affinity and knowledge on safety aspects associated with the development of Open IMA products specifically, and highly integrated systems in general.
Strong familiarity with Model Based Systems Engineering principles using EA, Capella, or equivalent.
Hands-on experience in MATLAB and Simulink is a plus.
Involvement in EASA/FAA (or other similar national agencies) audits.
Strong familiarity and experience with the use of regulatory materials, industry standards, and lessons learned in the industry applicable to the development of IMA and highly integrated systems.
Experiences with MOC SC-VTOL is a bonus
Target-oriented, solution driven workstyle with analytic problem-solving skills required.
Strong coordination and communication skills are essential.
Fluent English language skills are required. Fluency in German or any other language would be beneficial.
#LI-AC1
Want to know more? Then view our 'Why join Lilium' page!
Life at Lilium:
The wellbeing of our employees is a high priority. In our HQ we have many initiatives such as free healthy food and drinks, free in-house gym and health days. In remote offices we offer online opportunities to stay connected and develop yourself as well including our culture club, free e-library, learning terminal, Employee Assistance Program and many more.
Lilium is an equal opportunity employer and welcomes applications from all qualified individuals regardless of ethnicity, sex, disability, religion/belief, sexual orientation or age.