Lead CAS Modeller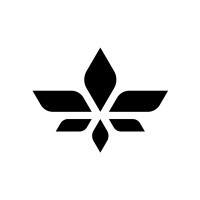 Lilium
Munich, Germany
Posted on Friday, May 5, 2023
A career at Lilium is for those who want to do something extraordinary. We take pride in pushing the boundaries of engineering, technology and customer experience.
As part of a team, you will tackle challenges and deliver something that has never been done before. By joining Lilium you will have the opportunity to work with a world-class entrepreneurial team of more than 800 people who are as passionate about changing the world as you are.
You will always act with safety and integrity in mind and embody our core behaviors of efficient and positive collaboration, ownership of time, continuous improvements and, ultimately delivering results.
We thrive on diversity and creating an inclusive culture, with more than 50 nationalities currently working hard to bring our vision of a sustainable world to life.
The Role:
In this permanent position, you will report directly to our Head of Product Design, working closely with our engineering departments and commercial team together to help shaping the full product experience
For this position we are offering a competitive automotive salary. You will join a highly motivated team with great passion in our design studio nearby Munich.
You will develop and lead all modelling activities for the Lilium jet and its product features. This involves the full spectrum of exterior, cockpit and cabin interior, including configurations. We're looking for someone whose outstanding modelling and project management skills match their passion for clever solutions. Process experience is key. Alias skills are the main requirement including some Poly modelling skills (Alias, Blender, Maya, etc. up to you).
You will be highly driven and motivated to find the best solutions together with our suppliers and engineering departments and will roll up your sleeves and work hands-on to bring our product range to life. Doing so you will help shaping the future of transportation with us.
Your Day to Day:
Overseeing and leading all CAS + Class A activities together with our suppliers
Opportunity to work in sprint projects as well as in long term production projects.
Deliver automotive surface standards (Concept, Class B and Class A Surfacing)
Review and drag and drop data from our PLM tool (internal data management tool)
Be a key role between our program management and the product design team
Lead talent and team development
Demonstrate a strong respect for project timing schedules and budget constraints
Develop and improve the workflow and explore new tools
Be at the frontier of creating a new way of transportation
Your Profile:
Minimum of 8+ years of professional experience as Modeller (Alias & SubD)
Full process experience, from the sketch ideation phase to production
Managing suppliers and supply chain
Data management and release
Solid project management skills
Excellent understanding of technical correlations
Data preparation knowledge for visualisation
Strong motivation to bring a challenging product to reality
High level of self-reliance with the ability to lead a team, as well as work autonomously
Target-oriented, driven workstyle with analytic problem solving skills required
Fluent English language skills are essential.
VRED and VR abilities are a plus.
#LI-AC1
Want to know more? Then view our 'Why join Lilium' page!
Life at Lilium:
The wellbeing of our employees is a high priority. In our HQ we have many initiatives such as free healthy food and drinks, free in-house gym and health days. In remote offices we offer online opportunities to stay connected and develop yourself as well including our culture club, free e-library, learning terminal, Employee Assistance Program and many more.
Lilium is an equal opportunity employer and welcomes applications from all qualified individuals regardless of ethnicity, sex, disability, religion/belief, sexual orientation or age.