Integration Architect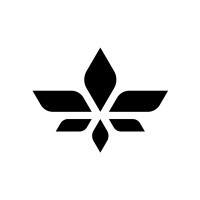 Lilium
IT
Munich, Germany
Posted on Friday, April 21, 2023
A career at Lilium is for those who want to do something extraordinary. We take pride in pushing the boundaries of engineering, technology and customer experience.
As part of a team, you will tackle challenges and deliver something that has never been done before. By joining Lilium you will have the opportunity to work with a world-class entrepreneurial team of more than 800 people who are as passionate about changing the world as you are.
You will always act with safety and integrity in mind and embody our core behaviors of efficient and positive collaboration, ownership of time, continuous improvements and, ultimately delivering results.
We thrive on diversity and creating an inclusive culture, with more than 50 nationalities currently working hard to bring our vision of a sustainable world to life.
Your role and your team:
Lilium is a fast-growing company which is about to change the way how people will travel in a more sustainable and eco-friendly way. To support the entire organization, we are looking for a Data Integration Architect who is keen to develop an innovative company creating a new market for future eVTOL's ecosystem.
Since we are a fast-growing company, new processes and an innovative governance model needs to be defined. We need you to help us creating Lilium and transform an entire industry.
We are looking for a passionate Data Integration Architect to join our Global IT team based in Munich. You will be supporting the integration of data to answer challenges across the business.
The Global IT team has a mission is to drive information into the heart of every decision we make to deliver our aircraft. This means understanding our business needs, opportunities, and problems so that we enable the business by exploiting our extensive data assets to gain vital insights. This will help Lilium to rapidly make the right decisions and deliver our aircraft more efficiently, effectively, and quickly.
The complexity of the program is high, containing dependencies within our team as well as into the aircraft engineering and production divisions, flight operations and external operational and regulatory stakeholders. You'll be working alongside like-minded colleagues to make a significant contribution to the launch of a revolutionary new form of transport.
Your day to day:
As a Data Integration Architect, you will be tasked with delivering appropriate integration solutions to supporting our Data Analysts & Scientists. Working closely with stakeholders to understand the business requirements and value opportunity, you will design & implement an integration architecture to provide the repeatable insights and analysis they need. This could be bringing visibility to the progress and constraints facing our aircraft engineering teams, the performance of our aircraft in flight operations or the optimization of our manufacturing processes.
Our team members are humble generalists and we're constantly learning and applying new technologies to a tech stack that primarily revolves around typical Data Middle Layer, Palantir Foundry, along with Python, Go, Terraform or Seeburger.
We're not expecting you to know all of these technologies. Our team are constantly learning and sharing new skills every day, so if you're a passionate engineer with some of these skills, we'd love to hear from you
Your profile:
Be passionate about constantly getting better - with the drive to create continuous improvements across the organization.
Be motivated by fast-paced environments, where a high degree of autonomy and personal responsibility are given to teams in order to create success
Have the desire and flexibility to work across the stack, learning new technologies along the way
Have the confidence to drive us forward and expand our culture and working practices
Be motivated by the opportunity to help us make decisions on the choice of technologies, tools and processes in our current greenfield environment
Are excited by working with terabytes of data, extract value from it and helping to answer critical business questions
Have an analytical & technical mindset able to understand the structure of data, its quality and be able to derive specific insight from it
Have experience designing and building architectures within a cloud environment
Have experience in API design, management & integration running and maintaining critical systems in production environments
Be willing to draw upon their experience and skills to coach and mentor less experienced team members, helping to grow the next generation of data engineers
Minimum skill set
Proven experience, ideally in a customer-facing role within a consulting firm or big corporation
Be familiar with a variety of integration patterns and techniques, whilst also ensuring the security of data
Are excited by working with terabytes of data, preparing it so that it is ready to answer critical business questions
Have an analytical mindset able to understand the structure of data, its quality and intersect that with other related datasets
Have experience designing and building an integrated architecture within a cloud environment
Have experience running and maintaining critical architecture environments
Be willing to draw upon their experience and skills to coach and mentor less experienced team members, helping to grow the next generation of data integration engineers
Iterative working – familiarity with agile and iterative working methodology and rapid user feedback gathering concepts
Data quality – best practices
What you can expect from us:
We have a low ego culture where the best idea will be embraced, whoever it comes from. We will both support your individual success and challenge your views in an open, honest and respectful manner.
We believe that clear individual responsibility is vital to our success and will therefore give you the support, autonomy and ownership necessary for you to achieve your best.
We have an open communication style, both at a company level (with regular Q&A sessions and learning opportunities) and on an individual basis.
In everything we do, we are driven by our shared ambition to create a brand-new mode of transport. Our entrepreneurial and innovation principles guide an approach where we are pushing the bounds of what's possible, whilst also ensuring our culture continues to be respectful and inclusive
#LI-AC1
Want to know more? Then view our 'Why join Lilium' page!
Life at Lilium:
The wellbeing of our employees is a high priority. In our HQ we have many initiatives such as free healthy food and drinks, free in-house gym and health days. In remote offices we offer online opportunities to stay connected and develop yourself as well including our culture club, free e-library, learning terminal, Employee Assistance Program and many more.
Lilium is an equal opportunity employer and welcomes applications from all qualified individuals regardless of ethnicity, sex, disability, religion/belief, sexual orientation or age.