Senior Mechatronic Technician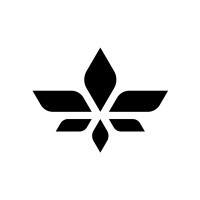 Lilium
Munich, Germany
Posted on Thursday, April 20, 2023
A career at Lilium is for those who want to do something extraordinary. We take pride in pushing the boundaries of engineering, technology and customer experience.
As part of a team, you will tackle challenges and deliver something that has never been done before. By joining Lilium you will have the opportunity to work with a world-class entrepreneurial team of more than 800 people who are as passionate about changing the world as you are.
You will always act with safety and integrity in mind and embody our core behaviors of efficient and positive collaboration, ownership of time, continuous improvements and, ultimately delivering results.
We thrive on diversity and creating an inclusive culture, with more than 50 nationalities currently working hard to bring our vision of a sustainable world to life.
Senior Mechatronic Technician – Test Operations as Section-responsible qualified electrician (S-VEFK)
Your role and your team:
In the Systems Testing department, we are hosting various faculties to facilitate component, system and aircraft level tests for research, development and certification. We're covering the technology areas: Propulsion, Batteries, Structures, Environmental Tests and Hardware in the Loop (HIL). Our department is set up in three divisions: Testing, Test Management and Test Operations.
You are reporting to the Team Leader of the Test Operations team. Your scope of work compromises all phases of the design, assembly and commissioning of switchgear for mechanical and low voltage test rigs up to 1 kV (AC & DC) as well as its operation and maintenance. In your role you work in close collaboration with your qualified colleagues in the Test Operation team as well as with other colleagues from the Testing division. You ensure that electrical test setups meet the required quality standard for safe electrical installations.
Lilium welcomes people from all over the world. We are a multinational company and happy to support our new top talents with relocation. We have helped our new hires to meet their Visa criteria and successfully settle in Munich.
Your day to day:
As a responsible electrician (according DIN VDE 1000-10 – 3.2 Verantwortliche Elektrofachkraft) you are responsible for the electrical and operational safety of the test benches and the entire electrical equipment of the Systems Testing Department and thus, as a supervisor, fulfil the supervisory measures imposed on the company by law according to §130 OWiG.
Starting with the design, installation, commissioning and operation, you will contribute your knowledge, competence and professional experience to ensure that the regulatory requirements for the design of switchgear for mechanical and electrical test benches up to 1 kV (AC & DC) are met on the basis of applicable electrical and safety standards
You advise on the procurement of electrical machinery and equipment and analyse, verify and validate electrical designs, safety and control systems through FAT and SAT testing against Machinery (2006/42/EC) and Low Voltage Directive (Directive 2014/35/EU) standards
Based on the requirements as defined by you, you select the electrical parts and components, support their procurement and the preparation of the corresponding technical documentation
You assemble the electrical equipment, integrate switchgear into test benches and assist with instrumentation, commissioning and maintenance
You develop work standards (e.g. Life-Working, LOTO- Safe Operating Procedures), monitor compliance with them and instruct qualified electricians and electrotechnically instructed persons in your area of responsibility (DIN VDE 1000-10 – 3.3 Elektrofachkraft / – 3.4 elektrotechnisch unterwiesene Person)
You ensure the effectiveness of protective measures against electrical hazards for mobile equipment in accordance with VDE 0702 in your area of responsibility.
Through your feedback, you actively and continuously participate in process improvement, troubleshoot, support root cause identification and contribute to administrative tasks to develop and maintain the functionality of the TO team and its facilities (e.g. in the creation of processes, templates and technical documentation). This includes sharing your knowledge within the organisation through education, training and active participation in the exchange with other S-VEFK within the organization.
Your profile:
Electrician or ideally Master craftsman or technician qualification as electronics technician for industrial, operational, or automation technology, a comparable education, or a degree in electrical engineering with at least 5 years of present experience relevant in this field is required. Additional experience with electrical systems up to 1 kV DC and high-power batteries for automotive applications is an advantage.
Knowledge and experience in the practical application of the Low Voltage Directive (Directive 2014/35/EU), the Machinery Directive (2006/42/EC) and the relevant electrical standards such as DIN EN 50191 (VDE 0104 and DGUV Information 203-034), DIN EN 60204-1 (VDE 0113-1), DIN EN 61010-1, DIN EN 61439 or comparable standards of the electrical industry
Knowledge of safety controls, their function and scope of application is a plus
Experience in sensor application and use (e.g. strain gauges, acceleration sensors, thermocouples, etc.) is an advantage
Certification as a trainer or comparable professional experience is desirable
Efficient use of standard IT software such as MS-Office and willingness to learn new software tools (e.g. databases) is essential. Additional experience in the use of Switchgear CAD software tools (ideally E-PLAN) and software tools for programming safety controls is highly desirable
You are characterized by the ability to work in a team, a high sense of responsibility, organizational skills and assertiveness. At the same time, you demonstrate confident manual skills and the ability to work on the basis of complex technical documentation. We require a goal-oriented and motivated way of working with analytical, independent problem-solving skills to organize your own tasks
Excellent communication skills in spoken and written English are required, knowledge of German is an advantage
#LI-K1
Want to know more? Then view our 'Why join Lilium' page!
Life at Lilium:
The wellbeing of our employees is a high priority. In our HQ we have many initiatives such as free healthy food and drinks, free in-house gym and health days. In remote offices we offer online opportunities to stay connected and develop yourself as well including our culture club, free e-library, learning terminal, Employee Assistance Program and many more.
Lilium is an equal opportunity employer and welcomes applications from all qualified individuals regardless of ethnicity, sex, disability, religion/belief, sexual orientation or age.