Senior Battery Test Engineer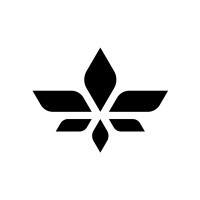 Lilium
Quality Assurance
Munich, Germany
Posted on Thursday, April 20, 2023
A career at Lilium is for those who want to do something extraordinary. We take pride in pushing the boundaries of engineering, technology and customer experience.
As part of a team, you will tackle challenges and deliver something that has never been done before. By joining Lilium you will have the opportunity to work with a world-class entrepreneurial team of more than 800 people who are as passionate about changing the world as you are.
You will always act with safety and integrity in mind and embody our core behaviors of efficient and positive collaboration, ownership of time, continuous improvements and, ultimately delivering results.
We thrive on diversity and creating an inclusive culture, with more than 50 nationalities currently working hard to bring our vision of a sustainable world to life.
Your role and your team:
The System Testing team is responsible for various disciplines covering component, system, and whole aircraft tests. It is set up in three divisions: Testing, Test Management and Test Operations. Our team runs tests that facilitate certification, development, and research for the technology areas: Propulsion Systems, Energy Storage, Structures, Environmental Tests, and Hardware in the Loop (HIL).
You will report directly to the Head of System Testing and the Team Lead Energy Test and work closely with all teams on System Testing team, as well as the various other engineering teams (cell, mechanical, thermal, simulation, etc.).
You will serve as the point of contact and expert for all tests related to battery and component abuse and manage the complete process of testing from feasibility assessment and requirements breakdown via concept development and test execution to data processing, whilst always keeping the goal of qualification and verification of our aircraft in mind. You will develop, coordinate, and execute tests that take all components of our energy storage system from cells and passive components to whole systems to and beyond their limits, in close collaboration with our mechanical, thermal, and simulation engineers. In this role you will help ensure that our aircrafts fly with the safest and best technology that is available today and in the future.
Your Day to Day:
Development, coordination, preparation, and execution of tests for battery cells, modules, and packs as well as passive electric components.
Design of test benches and fixtures for testing of electrical, electrochemical, and electromechanical components, including battery abuse tests.
Planning, setup, and coordination of battery and component abuse test spaces and supporting laboratories.
Work on ad hoc related tasks or projects provided by management.
Your Profile:
BSc, MSc, or PhD or equivalent degree in engineering or a related field and relevant experience required.
Strong knowledge of abuse testing up to multi-kWh systems and good practice of testing.
Experience in working with multi-kW electrical systems.
Experience with electrical equipment like power supplies and loads, data acquisition systems, battery test systems, with a focus on abuse testing.
High level of self-reliance with the ability to work in a team, as well as autonomously.
Target-oriented, driven work style with analytic problem solving skills.
Strong motivation to help build structures and processes.
Experience/training in live working with hazardous voltages is a plus.
Experience in the aerospace industry and with certification is a plus (e.g. testing according to DO311A, DO160, etc.).
Fluent English language skills are essential, fluent German or any other language are beneficial
#LI-K1
Want to know more? Then view our 'Why join Lilium' page!
Life at Lilium:
The wellbeing of our employees is a high priority. In our HQ we have many initiatives such as free healthy food and drinks, free in-house gym and health days. In remote offices we offer online opportunities to stay connected and develop yourself as well including our culture club, free e-library, learning terminal, Employee Assistance Program and many more.
Lilium is an equal opportunity employer and welcomes applications from all qualified individuals regardless of ethnicity, sex, disability, religion/belief, sexual orientation or age.