Agile Coach / Scrum Master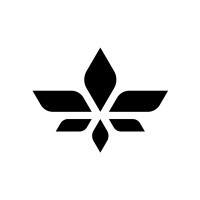 Lilium
Product
Munich, Germany
Posted on Thursday, April 20, 2023
A career at Lilium is for those who want to do something extraordinary. We take pride in pushing the boundaries of engineering, technology and customer experience.
As part of a team, you will tackle challenges and deliver something that has never been done before. By joining Lilium you will have the opportunity to work with a world-class entrepreneurial team of more than 800 people who are as passionate about changing the world as you are.
You will always act with safety and integrity in mind and embody our core behaviors of efficient and positive collaboration, ownership of time, continuous improvements and, ultimately delivering results.
We thrive on diversity and creating an inclusive culture, with more than 50 nationalities currently working hard to bring our vision of a sustainable world to life.
Your role and your team:
Lilium is currently implementing all IT systems and solutions needed to run our unique business model.
As Agile Coach / Scrum Master you will play a leading role in a successful implementation of our IT landscape. We are running a wide range of implementation projects in parallel with the focus currently on the ERP implementation. You will guarantee the success of this project by applying the agile methodology in our organisation.
Your will work together with teams of highly skilled and well motivated experts from business and IT, leveraging the expertise of our external implementation partners.
By delivering the right IT solutions for our business you are directly contributing to the success of Lilium.
We strongly believe that our air transportation service is a true benefit for cities and people around the world, with low noise and zero air pollution, as well as affordable pricing, it will enrich how we live our lives and enable many more opportunities for humankind.
Lilium welcomes people from all over the world. We are a multinational company and happy to support our new top talents with relocation. This position will be based in Munich.
Your Day to Day:
You will be acting as Agile Coach / Scrum Master for our DevOps Operations team and support planning for development and operation activities
You will be responsible for the leading, training and coaching of your teams and Product Owners in Agile adoption.
You will be part essential part of the Domain-/Srcum-Teams
You organize and moderate the agile team routines such as Sprints, Reviews or Retros
You ensure that business requirements are precisely articulated and prioritized
You are responsible for ensuring that the agile tools are used consistently
You discover impediments and remove/resolve them
You facilitate stakeholder collaboration as requested or needed
You ensure that the development teams have a full pipeline of well defined requirements with clear priorities
You take care when interacting with internal Global IT sub departments and external business domains, ensuring adequate communication to all stakeholders is maintained: removing barriers between stakeholders and Agile teams
Your main focus will be on our ERP implementation project
Your Profile:
Be motivated by fast paced environments, where a high degree of autonomy and personal responsibility are given to teams in order to create success.
University degree in Computer Science, Psychology or a comparable field of study
At least 3-5 years of experience as Agile Project/Program Manager, Agile Coach or Scrum Master
Proven track record in establishing and scaling agile methodologies in tech teams and larger organizations
Experience in Change Management
Extensive experience in software implementation projects
Experience in agile (scaling) frameworks (S@S, Nexus, SaFE, LeSS, Scrum, Kanban) and agile tools (Jira, Confluence)
Hands on mentality with a responsible, proactive and solution-oriented way of working
Highly motivated and skilled to interact with developers and stakeholders
You are delivery and result oriented
Professional experience in Aerospace and/or Automotive industry is much appreciated
Excellent communication skills: both written and spoken. Business-fluent English is required, German would be a plus
Be passionate about constantly getting better - with the drive to create continuous improvements across the organisation.
What we can offer
The opportunity to be a part of building the sustainable world-friendly future of aviation
A project and methodology driven role within an organisation focused on new greenfield technology and pushing the boundaries of eVTOL
A highly collaborative working environment where ideas and creativity are celebrated and encouraged
Partnering with like-minded colleagues to make a significant contribution to the launch of a revolutionary new form of transport (high-speed regional air mobility)
The true spirit & purpose of innovation and a great sense of organisational pride
The chance to lead, coach and drive Agile methodology adoption within a diverse, and newly formed, growing DevOps team
What can you expect from us
We have a low ego culture where the best idea will be embraced, whomever it comes from. We will both support your individual success and challenge your views in an open, honest and respectful manner.
We believe that clear individual responsibility is vital to our success and will therefore give you the support, autonomy and ownership necessary for you to achieve your best
We have an open communication style, both at a company level (with regular Q&A sessions and learning opportunities) and at an individual basis.
In everything we do, we are driven by our shared ambition to create a brand new mode of transport. Our entrepreneurial and innovation principles guide an approach where we are pushing the bounds of what's possible, whilst also ensuring our culture continues to be respectful and inclusive.
#LI-AC1
Want to know more? Then view our 'Why join Lilium' page!
Life at Lilium:
The wellbeing of our employees is a high priority. In our HQ we have many initiatives such as free healthy food and drinks, free in-house gym and health days. In remote offices we offer online opportunities to stay connected and develop yourself as well including our culture club, free e-library, learning terminal, Employee Assistance Program and many more.
Lilium is an equal opportunity employer and welcomes applications from all qualified individuals regardless of ethnicity, sex, disability, religion/belief, sexual orientation or age.