Intern - Integrated Project Team, Industrial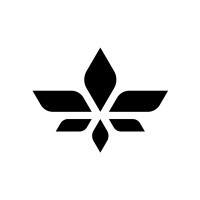 Lilium
Munich, Germany
Posted on Monday, April 3, 2023
A career at Lilium is for those who want to do something extraordinary. We take pride in pushing the boundaries of engineering, technology and customer experience.
As part of a team, you will tackle challenges and deliver something that has never been done before. By joining Lilium you will have the opportunity to work with a world-class entrepreneurial team of more than 800 people who are as passionate about changing the world as you are.
You will always act with safety and integrity in mind and embody our core behaviors of efficient and positive collaboration, ownership of time, continuous improvements and, ultimately delivering results.
We thrive on diversity and creating an inclusive culture, with more than 50 nationalities currently working hard to bring our vision of a sustainable world to life.
Your Role and your Team
You will be reporting to the Integrated Project Team Leader - Industrial
This is an exceptional opportunity to intern with one of the fastest, most well-funded and exciting companies in the world and join the exciting journey of the Lilium Jet. Our production organization aims to set new standards with a best-in-class, reliable, digital production.
Your Task
Lilium needs an Industrial Start of Production (SoP) Key Performance Indicators (KPI) Control Room to steer our Manufacturing decision-making to a successful Prototype (and then Series) Production.
This task is required to identify, create and automate (as far as possible) a visually effective 21st Century Control Room.
The Intern will be required to:
Interview Subject Matter Experts (SMEs);
Capture & collate supporting performance indicators, data, and information;
Perform Benchmarking e.g. with established Aerospace & automotive industries;
Ensure consistency with the following Lilium Control Towers:
Structure, Produce and Publish the SoP KPI Control Tower
Present the results to the Manufacturing & Programme leadership teams.
Welcome to the Future
Elegance, speed, comfort and sustainability – fusing to a new form of traveling. The Lilium aircraft is the only means of transportation that can meet the demands of future regional air mobility and, therefore, shape it now. We are introducing the world's first electric vertical take-off and landing jet.
Lilium is a thriving Startup creating a revolution in personal transportation and e-mobility with secured funding and proven technologies (several flying prototypes) with support by the European Space Agency (ESA). We are a highly energetic and ambitious team with world-class investors who value outstanding talent, serious creativity and elaborate innovation.
At Lilium, you will work with the world´s most talented engineers, designers and thought leaders to revolutionize the way people travel. We apply an exceptional breadth and depth to our work, we are incredibly focused onto our mission and we are therefore looking for people like us who are continuously. striving towards perfection. If you, too, are filled with the insatiable need to grow, to innovate and to create don't hesitate to grasp this exclusive opportunity.
Want to know more? Then view our 'Why join Lilium' page!
Life at Lilium:
The wellbeing of our employees is a high priority. In our HQ we have many initiatives such as free healthy food and drinks, free in-house gym and health days. In remote offices we offer online opportunities to stay connected and develop yourself as well including our culture club, free e-library, learning terminal, Employee Assistance Program and many more.
Lilium is an equal opportunity employer and welcomes applications from all qualified individuals regardless of ethnicity, sex, disability, religion/belief, sexual orientation or age.