Aerostructure Assembly Technician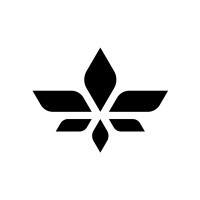 Lilium
Munich, Germany
Posted on Saturday, April 1, 2023
A career at Lilium is for those who want to do something extraordinary. We take pride in pushing the boundaries of engineering, technology and customer experience.
As part of a team, you will tackle challenges and deliver something that has never been done before. By joining Lilium you will have the opportunity to work with a world-class entrepreneurial team of more than 800 people who are as passionate about changing the world as you are.
You will always act with safety and integrity in mind and embody our core behaviors of efficient and positive collaboration, ownership of time, continuous improvements and, ultimately delivering results.
We thrive on diversity and creating an inclusive culture, with more than 50 nationalities currently working hard to bring our vision of a sustainable world to life.
Your role and team:
You will report directly to the Head of Composites Production and work alongside our aircraft systems and final assembly production teams.
We are looking for experienced and self-motivated technicians. A high attention to detail and a strong focus on safety are very important attributes for this role. You will be hands on executing the structural assemblies of Lilium's revolutionary aircraft. This will include structural prototyping, testing and production ramp up. You will also partner with our manufacturing engineering team, providing feedback for design improvements to the product.
This is an exceptional opportunity to join one of the fastest and exciting companies in the world and join the exciting journey of the Lilium Jet, early in its inception phase. Our production organization aims to set new standards with a best-in-class, reliable, integrated production capability.
Your Day to Day:
Take responsibility for safety, delivery and quality during all stages of the assembly process
Must be able to follow verbal and written instructions to a high standard
Understand and use detailed drawing and sketches
Assembly of high-performance aerostructures using various types of plastic, ceramic, and composite products, and sub-assemblies including large-scale bonded and fastened composite and metallic assembly
Identify and provide feedback of errors to the corresponding teams, cooperation for root cause analysis
Work cross functionally with related departments
Work with Manufacturing Engineering to improve processes, equipment & tooling, and repair solutions
Your Profile:
Technical apprenticeship or equivalent is desired
3+ years of professional experience in aerospace
High level of self-reliance with the ability to work as part of a team and autonomously
Previous experience working in prototyping preferred
Capable of drilling Class 2 holes and installing fasteners such as HI-LOKs, HI-LITES, and other aerospace grade hardware
Capabilty to structurally bond and fasten composite assemblies, including surface preparation for bonding
Competent in cutting, trimming and modifying of composite parts within close tolerances using hand tools i.e., hand router, hand drill, hand sander
Experienced to work with pneumatic & electric tools including drills, grinders, and cutting tools
Must be able to comprehend written and verbal English instructions. German language is a bonus.
Want to know more? Then view our 'Why join Lilium' page!
Life at Lilium:
The wellbeing of our employees is a high priority. In our HQ we have many initiatives such as free healthy food and drinks, free in-house gym and health days. In remote offices we offer online opportunities to stay connected and develop yourself as well including our culture club, free e-library, learning terminal, Employee Assistance Program and many more.
Lilium is an equal opportunity employer and welcomes applications from all qualified individuals regardless of ethnicity, sex, disability, religion/belief, sexual orientation or age.