Analysis Engineer - Propulsion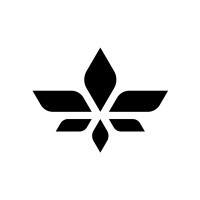 Lilium
Munich, Germany
Posted on Wednesday, March 15, 2023
A career at Lilium is for those who want to do something extraordinary. We take pride in pushing the boundaries of engineering, technology and customer experience.
As part of a team, you will tackle challenges and deliver something that has never been done before. By joining Lilium you will have the opportunity to work with a world-class entrepreneurial team of more than 800 people who are as passionate about changing the world as you are.
You will always act with safety and integrity in mind and embody our core behaviors of efficient and positive collaboration, ownership of time, continuous improvements and, ultimately delivering results.
We thrive on diversity and creating an inclusive culture, with more than 50 nationalities currently working hard to bring our vision of a sustainable world to life.
The Role:
We are looking for an outstanding Analysis engineer with a strong background in structural stress analysis for engines to join our innovative team and help us shape the future of urban e-mobility.
In this position, you will have the exciting opportunity to work within the rapidly growing Structural Analysis Team as part of the Design and Aerostructures Function. You will report to a Structural Analysis Team Lead and be part of the multi-disciplinary Integrated Project Team for Propulsion.
Lilium welcomes people from all over the world. We are a multinational company and happy to support our new top talents with relocation. We have helped our new hires to meet their Visa criteria and successfully settle in Munich.
Your Day to Day:
Sizing and stress analysis of rotating and static propulsion unit structures by means of hand calculations, numerical simulations (FEM) and optimization techniques
Create, manage and validate detailed linear and non-linear FE models of complete propulsion structures and systems, with responsibility for the full workflow of numerical modelling, solving and post-processing
You will have a particular focus on topics such as:

Vibration analysis such as Modal, Harmonic or forced response, Random vibration, Rotor dynamics)
Rotor/Stator Eigenmodes analysis (Real and Complex)
Rotordynamics such as whirling speeds, whirl speed maps, other gyroscopic effect coupled eigenmodes and vibrations.
Rotor forced response analyses (in rotating and/or fixed reference frames)
Stator Harmonic / Forced response analyses.
Stator Random/Spectral input vibration and fatigue analysis
Stator/Rotor Acoustic radiated power and other NVH topics
Creation of clear and concise technical reports and documentation
Reviewing and checking of internal and supplier analysis data
Work closely with your Team Lead, Engineering Suppliers and Engineers from Mechanical Design, Manufacturing and Testing throughout the entire product development process to develop propulsion unit structures and attachments with exceptional performance
Your profile:
Engineering degree in Aerospace Engineering, Mechanical Engineering or related field is required
5+ years of experience in Structural analysis, with application to aerospace engines and/or turbomachinery and/or electric engines.
Excellent knowledge of stress analysis methods, particularly frequency response, rotor dynamics and multibody dynamics analysis
Confidence in the application of optimization techniques
In-depth understanding of the loading scenarios and mechanical behaviour of aircraft structures, particularly complex multipart assemblies
Extensive working experience with the commercial implicit FE code OptiStruct, and corresponding pre- and post-processing tools (HyperMesh and HyperView) is a must
Professional experience in NASTRAN (Especially SOL 107, SOL 108, SOL 110, SOL 111, SOL 112, SOL 128, SOL 400) is a strong plus.
Familiarity with Aviation Vibration standards such as DO160G-Chapter 8 and MIL-STD-810 is a plus.
Familiarity with various ISO standards relating to rotor and rotating machinery vibration (Such as ISO-1940 for Rotor balancing, ISO-2372 for Rotating machinery vibration) is a plus.
Knowledge of Analysis Validation with experimental methods (especially relating to CS-E type means of compliance such as the AMC E 650) is a plus
Motivated, initiative and driven problem-solving attitude are critical as well as a high level of self-reliance and an autonomous target-oriented work style
Fluent English language skills are essential, fluent German or any other language would be beneficial
#LI-K1
Want to know more? Then view our 'Why join Lilium' page!
Life at Lilium:
The wellbeing of our employees is a high priority. In our HQ we have many initiatives such as free healthy food and drinks, free in-house gym and health days. In remote offices we offer online opportunities to stay connected and develop yourself as well including our culture club, free e-library, learning terminal, Employee Assistance Program and many more.
Lilium is an equal opportunity employer and welcomes applications from all qualified individuals regardless of ethnicity, sex, disability, religion/belief, sexual orientation or age.