System Validation and Verification Engineer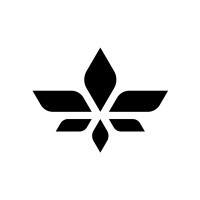 Lilium
Munich, Germany
Posted on Monday, March 6, 2023
A career at Lilium is for those who want to do something extraordinary. We take pride in pushing the boundaries of engineering, technology and customer experience.
As part of a team, you will tackle challenges and deliver something that has never been done before. By joining Lilium you will have the opportunity to work with a world-class entrepreneurial team of more than 800 people who are as passionate about changing the world as you are.
You will always act with safety and integrity in mind and embody our core behaviors of efficient and positive collaboration, ownership of time, continuous improvements and, ultimately delivering results.
We thrive on diversity and creating an inclusive culture, with more than 50 nationalities currently working hard to bring our vision of a sustainable world to life.
Your role and your team:
We are looking for an outstanding and experienced System Validation and Verification (V&V) Engineer with background in Software Intensive Systems (SIS) to shape the future of urban e-mobility. This role is a senior position and will report to the SIS V&V Manager and will contribute, as part of an integrated cross functional team, to the architecture, design, certification, and delivery of the Lilium Jet.
You will also contribute to the development of subsystems and components and ensure their compliance to safety standard, as well as working directly with software development team.
Your Day to Day:
Participate in functional development, validation, and verification of the system requirements for eVTOL aircraft.
Work closely with software verification/electronic/quality/airworthiness/test rigs development teams.
Be the expert for coordination of activities with various departments and the certification authorities.
Contribute to all aspects of the system and manage its whole validation and verification cycle.
Write and review certification documents, integration and V&V plans and work directly with compliance demonstration for the regulatory requirements.
Perform system planning activities, validate requirements for subsystems and components with special focus on reuse V&V strategy for similar components.
Define verification reuse concept across multiple levels (System, Item, Software)
Work together with other departments and external suppliers to find the simplest and most elegant solutions.
Develop and execute tests in Model-in-the-loop and Hardware-in-the-loop environment.
Constantly learn new things and share them with your team members.
Your Profile:
BA/MA in Aerospace Engineering, Software Engineering, Electrical Engineering, or related field.
MBSE/MBD system engineering trainings, with focus on aerospace applications are a plus.
Whole-aircraft certification program experience, Part 25 (Part 23 is a plus).
At least 7 years of experience in validation and verification of ATA-27/ATA-30/ATA-72 systems in aerospace.
Deep knowledge of ARP-4754A is mandatory, DO-178C and DO-331 are strong plus.
Experience in completing the certification program, or involvement in EASA/FAA (or other similar national agencies) audits.
Experience in supplier management regulatory material and certification requirements.
Experience in authoring and executing automated test scripts as well as performing manual testing.
Hands-on experience with Model-Based Development Methods and Tools: such as MathWorks
Target-oriented, driven workstyle with analytic problem-solving skills required.
Fluent English language skills are essential, Fluent German or any other language would be beneficial.
#LI-K1
Want to know more? Then view our 'Why join Lilium' page!
Life at Lilium:
The wellbeing of our employees is a high priority. In our HQ we have many initiatives such as free healthy food and drinks, free in-house gym and health days. In remote offices we offer online opportunities to stay connected and develop yourself as well including our culture club, free e-library, learning terminal, Employee Assistance Program and many more.
Lilium is an equal opportunity employer and welcomes applications from all qualified individuals regardless of ethnicity, sex, disability, religion/belief, sexual orientation or age.