Vice President of Supply Chain Operations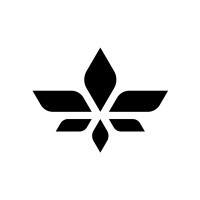 Lilium
Operations
Munich, Germany
Posted on Tuesday, February 14, 2023
A career at Lilium is for those who want to do something extraordinary. We take pride in pushing the boundaries of engineering, technology and customer experience.
As part of a team, you will tackle challenges and deliver something that has never been done before. By joining Lilium you will have the opportunity to work with a world-class entrepreneurial team of more than 800 people who are as passionate about changing the world as you are.
You will always act with safety and integrity in mind and embody our core behaviors of efficient and positive collaboration, ownership of time, continuous improvements and, ultimately delivering results.
We thrive on diversity and creating an inclusive culture, with more than 50 nationalities currently working hard to bring our vision of a sustainable world to life.
Your role and your team:
While reporting to and lead by the of SVP Procurement, for POA compliance you also directly report to the SVP Manufacturing and work closely with our Engineering, Quality, Procurement and Manufacturing teams.
Your team of 25 professionals will be responsible for the on-quality, on-time delivery of parts, assemblies, products or equipment to Lilium.
Your team will manage and continuously monitor and improve the Performance of Lilium Suppliers, from the industrialization phase to the mass production.
As a key role within the Lilium Production Management System, you act as a Responsible Manager (form 4 holder) in line with EASA Part 21 Subpart G. You will have the unique opportunity to shape the Supply Chain of Lilium and establish robust processes and digital solutions that will ensure superior Supply Chain performance of Lilium in the fast-growing eVTOL industry.
Your Day to Day:
Recruit, support, train & lead a brilliant team of Supply Chain Operations managers and specialists.
Participate to the definition of Procurement strategies and supplier Selection, based upon Competitiveness, Aerospace Qualifications and good performance records.
Define Strategies, Policies, Processes and Digital Solutions to secure the performance for all the suppliers of Aircraft items. Bring the voice of suppliers to the IPTs (Integrated Product teams)
Ensure compliance to the POA (Production Organization Approval) processes and standards, and to the Customs and Export Controls regulations.
Contribue to define and deploy the Lilium ERP as well as cloud-based solutions for collaborations with Suppliers (including PO placement, OTD management, Invoicing, Non-Conformities declarations, Statistical Process Control, Advance Shipment Notice) Deploy
Define, implement and deploy Vendor Managed Inventory (VMI) solutions where appropriate in order to optimize cash and warehouse space.
Lead the teams -and get personnaly involved as required- that will:

Actively participate to the IPT (Integrated Product Teams) activities to ensure timeliy deliveries of technical information required for the industrialization at the Suppliers.
Drive Industrialization of the parts, components or assemblies at the Suppliers sites
Drive or Support APQP (advanced product quality planning) activities at Suppliers
Ensure the readiness of the supply base by launching Industrial Process Capability Assessements, as well as Capacity Contingency Planning audits at the relevant suppliers.
Look after Supplier Approvals to ensure that only approved suppliers are used, and purchase orders are only issued for qualified items. Seek deviation approval from Quality.
Place purchase orders to suppliers to meet the demande generated by the MRP
Ensure a proper Risk Management practice is implemented to avoid any disruption to the Supply of items.
Implement data collection at the Supplier and transparency on Quality and Productivity performance.
Drive recovery actions at Suppliers in case of non-Performance

Demonstrate data driven leadership by objectives, measured by key performance and risk indicator as part of Liliums end-to-end planning and control set-up
Ensure all internal root causes of Suppliers non-performance (eg: demand patterns, technical specifications...) are identified swiftly and addressed in an efficient collaborative way.
Lead by example with uncompromising business ethics and respect for People
Ensure adequate participate of the Supply Chain Operation teams to the various IPT, Procurement and Production forum where the voice of Supply Chain is needed
Your Profile:
Minimum qualifications / Education: Masters of Engineering and/or business administration degree
Minimum 10 years of experience in Supply Chain roles out of which 5 years in a similar position within aerospace environments required.
Proficiency in Aerospace Quality requirements, and experience as Responsible Manager holding an EASA Form 4 in an Aerospace Production environment.
Proven experience leading "End to End" implementations of Supply Chain organizations, processes and systems.
Pragmatic leader with sound technical skills, analytical ability, good judgment and strong operational mindset.
Good knowledge and practice of cloud-based solutions for end-to-end collaboration with Suppliers
Strong leadership maturity and ability to lead through others.
Excellent communications skills to build and sustain credibly with all levels of the organization.
High sense for urgency with cand-do mindset and customer orientation.
Eager to learn and adopt his style to a start-up environment; puts the team first; robust and passionate to follow given objectives; uses failure as learning experience.
Fluent English required, German or other language would be appreciated.
#LI-HE1
Want to know more? Then view our 'Why join Lilium' page!
Life at Lilium:
The wellbeing of our employees is a high priority. In our HQ we have many initiatives such as free healthy food and drinks, free in-house gym and health days. In remote offices we offer online opportunities to stay connected and develop yourself as well including our culture club, free e-library, learning terminal, Employee Assistance Program and many more.
Lilium is an equal opportunity employer and welcomes applications from all qualified individuals regardless of ethnicity, sex, disability, religion/belief, sexual orientation or age.