Internal Communications Manager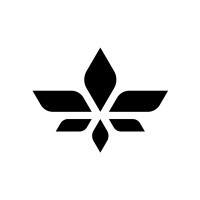 Lilium
Marketing & Communications
Munich, Germany
Posted on Tuesday, January 17, 2023
A career at Lilium is for those who want to do something extraordinary. We take pride in pushing the boundaries of engineering, technology and customer experience.
As part of a team, you will tackle challenges and deliver something that has never been done before. By joining Lilium you will have the opportunity to work with a world-class entrepreneurial team of more than 800 people who are as passionate about changing the world as you are.
You will always act with safety and integrity in mind and embody our core behaviors of efficient and positive collaboration, ownership of time, continuous improvements and, ultimately delivering results.
We thrive on diversity and creating an inclusive culture, with more than 50 nationalities currently working hard to bring our vision of a sustainable world to life.
The Internal Communications Manager will report to our VP Talent & Culture and be part of the wider People team. You will work closely with our colleagues across the company, particularly in external communications, Investor Relations, Legal and IT functions – being a team player and a connector is critical.
The Internal Communications Manager will be responsible for developing and implementing the organization's overall internal communications, stakeholder and employee engagement strategy within a fast-growing environment, where change is the only constant. You will work with internal stakeholders to develop and execute plans, deliver projects, and build and maintain important relationships.
Lilium has set out a bold ambition to change the world of air mobility. This means we are building a global organization from design, engineering, production, and digital to marketing, sales, and airline operations at a high pace. The aim of this role is to use communication to help create an inclusive environment of shared understanding, making colleagues feel informed, inspired and connected with the work of the organization and its mission.
The role will be located in Munich, Germany, where the heart of the operations of our company is.
The day-to-day
As Internal Communications Manager key responsibilities will include:
Build on and develop Lilium's internal communication and engagement strategy, ensuring the organization's mission, values, initiatives, and people news are communicated in a regular, considered, effective and engaging way
Plan, manage and create engaging content for the internal communications channels (intranet, newsletter, email, in-person events, virtual events etc.) and regularly evaluate the efficiency of the channels used, making continuous improvements
Manage the planning and delivery of both virtual and in-person all-staff events, AWM (town halls) and other events
Report in a meaningful way on milestones, progress bringing the 'voice of the employees' to the forefront
Draft messages or scripts for members of the Senior Leadership Team for presentation to employees in written or spoken form
Ensure internal communications messages are consistent across all mediums and for different departments of the organization
Ensure internal communications is considered and handled in a sensitive and timely fashion linked to key external announcements
Build feedback mechanisms into the internal communications strategy to facilitate employees feedback – use input to further evolve strategy and content
Handle the internal communication response to crises situations which affect organizational perception and reputation, reassure and guide staff
Advise senior executives of developments throughout the organization, either face to face or through regular written communication
Work with the comprehensive change program owners to plan and deliver internal communication initiatives that foster organizational knowledge sharing and understanding
Facilitate cross-organizational engagement to promote learning about the roles, responsibilities and working practices of different teams
Work closely with the Executive leadership, People team and other colleagues to support the culture work stream within the change program to form a unique Lilium organization, embed culture, Lilium values, and help the organization speak with a common voice
Support the planning and delivery of social events and engagement opportunities together with our Workplace Team
Experience
Significant experience gained in an internal communications role, ideally in-house, collaborating with colleagues in multiple locations and across time zones, additional agency experience is a plus
Proven ability to build effective relationships with a wide range of internal audiences
Experience of influencing members of the leadership team
Change management experience, ideally prior experience working on internal business communications
Understanding of various channels of internal communication in a hybrid environment, including with managing an intranet
Experience, including drafting and publishing of written and audio-visual content
Experience in aerospace or tech industry is a plus
Skills and attributes
A strategic and creative thinker with strong story-telling skills
Excellent English written and oral communication skills, including the ability to write clearly and succinctly, excellent editing and proofreading skills as well as the journalistic ability to source stories from employees
You also need strong speaking skills as you are likely to be called on to give presentations to staff. Internal communications managers need sensitivity to an organization's goals and values and the ability to relay them to employees
Demonstrated creative ability to devise communication strategies and execute on those
Strong digital skills: familiarity with information technology, especially digital and video means of communication, is essential.
Excellent Microsoft Office Suite knowledge, in particular PowerPoint, SharePoint, Microsoft Teams and Yammer)
Strong project management skills
High level of attention to detail
Highly collaborative, respectful, and open towards others and eager to learn from others
Strong team ethic―diplomatic team-player who can establish positive relationships and work effectively and collaboratively with individuals across the organization and at all levels
Excellent organization skills: ability to effectively plan and manage work, respond to conflicting demands on an urgent and ad-hoc basis and prioritize workload appropriately
Proactive problem-solver, who can demonstrate initiative, ownership, give solutions and make decisions autonomously, whilst remaining alert to the need to consult and update others as appropriate
Positive and flexible attitude; high degree of integrity and professionalism; ability to remain composed under pressure and be resilient to work effectively in a fast-paced, high-growth environment
Fluent English is essential, German is a plus
#LI-SL1
Want to know more? Then view our 'Why join Lilium' page!
Life at Lilium:
The wellbeing of our employees is a high priority. In our HQ we have many initiatives such as free healthy food and drinks, free in-house gym and health days. In remote offices we offer online opportunities to stay connected and develop yourself as well including our culture club, free e-library, learning terminal, Employee Assistance Program and many more.
Lilium is an equal opportunity employer and welcomes applications from all qualified individuals regardless of ethnicity, sex, disability, religion/belief, sexual orientation or age.