Engineering Software Development Intern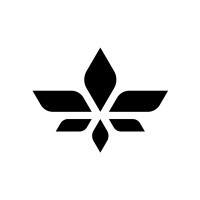 Lilium
Software Engineering
Munich, Germany
Posted on Friday, October 7, 2022
A career at Lilium is for those who want to do something extraordinary. We take pride in pushing the boundaries of engineering, technology and customer experience.
As part of a team, you will tackle challenges and deliver something that has never been done before. By joining Lilium you will have the opportunity to work with a world-class entrepreneurial team of more than 800 people who are as passionate about changing the world as you are.
You will always act with safety and integrity in mind and embody our core behaviors of efficient and positive collaboration, ownership of time, continuous improvements and, ultimately delivering results.
We thrive on diversity and creating an inclusive culture, with more than 50 nationalities currently working hard to bring our vision of a sustainable world to life.
Engineering Software Development Intern


The Role:
We are looking for an outstanding Software Development Intern with experience and interests in (Aerospace) Engineering and strong skills in tool development to join our team of tools and methods developers.
In this position, you will have the exciting opportunity to work within the Flight and Applied Sciences Group, working across the Propulsion and Flight Mechanics teams where you will be developing and implementing tools that will immediately contribute to the success of the team, thus shaping the future of urban air-mobility.
Your Day to Day:
Develop tools to allow engineers to efficiently analyze the current state of design. The topics of our engineers range from aerodynamic design to flight control law development.
Integrate tools into existing engineering workflows to make the engineers work more seamlessly.
Understand the engineers needs and assist in the development of bespoke tool architectures.
Build Frontends for existing offline engineering tools to make them easily accessible for a wider user base.
Find a good balance between development speed and quality. As any efficiency gains in tool development scale across a large user base, try to ship early to make the most of those gains.
Develop unit/integration tests as needed.
Automate validation / verification of the current state of design.
Your profile:
Computer Science or Engineering student with an outstanding academic track record.
Solid knowledge of one or more high level languages (Python, C, C#, etc.) a must
Experience with one of a flight sciences engineering topic (Aerodynamics, Aircraft Modeling, Loads Modeling, Flight Control Laws Development) beneficial.
Experience with web application frameworks (e.g. Angular, React, etc.) beneficial.
Experience with Bash scripting beneficial.
Experience with CI / CD beneficial.
High level of self-reliance, ability to work in a team and an autonomous target-oriented workstyle is essential.
Strong motivation to develop and improve analysis tools in a fast-moving environment.
Fluent English language skills are essential, fluent German or any other language would be beneficial.
Ability to work a minimum of 6 months full time required; 12 months desired.
#LI-K1
Want to know more? Then view our 'Why join Lilium' page!
Life at Lilium:
The wellbeing of our employees is a high priority. In our HQ we have many initiatives such as free healthy food and drinks, free in-house gym and health days. In remote offices we offer online opportunities to stay connected and develop yourself as well including our culture club, free e-library, learning terminal, Employee Assistance Program and many more.
Lilium is an equal opportunity employer and welcomes applications from all qualified individuals regardless of ethnicity, sex, disability, religion/belief, sexual orientation or age.