Airworthiness Engineer - Operational Suitability Data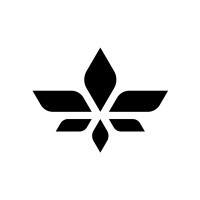 Lilium
Munich, Germany
Posted on Wednesday, March 16, 2022
A career at Lilium is for those who want to do something extraordinary. We take pride in pushing the boundaries of engineering, technology and customer experience.
As part of a team, you will tackle challenges and deliver something that has never been done before. By joining Lilium you will have the opportunity to work with a world-class entrepreneurial team of more than 800 people who are as passionate about changing the world as you are.
You will always act with safety and integrity in mind and embody our core behaviors of efficient and positive collaboration, ownership of time, continuous improvements and, ultimately delivering results.
We thrive on diversity and creating an inclusive culture, with more than 50 nationalities currently working hard to bring our vision of a sustainable world to life.
Your Role and your Team:
As a Designated Airworthiness Engineer you will coordinate the development of Operational Suitability Data (OSD) and work with EASA and FAA to ensure their timely approval, to support Type Certification and usage by operators and training organisations.
The OSD Airworthiness Engineer will be the main interface with EASA for the relevant panels, and thus some knowledge of the domain (MMEL, Flight and Maintenance Crew type rating) is essential. This person will coordinate with the "experts" (often called SME – Subject Matter Expert) from the Airline/ATO (Approved Training Organisation) department.
The OSD for which the applicant will be responsible for, includes:
Master minimum equipment list (MMEL);
Flight Crew Data (FCD) for type rating of pilots;
Maintenance Certifying Staff Data (MCSD) for type rating of maintenance crew; and
Simulator Data (SIMD) for flight simulation training devices for type rating.
Lilium welcomes people from all over the world. We are a multinational company and happy to support our new top talents with relocation. We have helped our new hires to meet their Visa criteria and successfully settle in Munich.
Your Day to Day:
Lead certification activities to ensure compliance with regulatory requirements and be technical focal for certification issues relating to OSD.
Coordination and management of all Operational Suitability Data (OSD) and operations related tasks/projects within Engineering, and the Type Rating Training Organisation.
Providing specialist knowledge and input to engineering activities regarding OSD and operations requirements.
Coordinate and lead OSD activity with Airworthiness Authorities (EASA, FAA and potentially other validating authorities).
Contributing to management of engineering OSD requirements across the development lifecycle (validation, verification).
Manages the compliance demonstration activity for their domain. Acts as certification panel focal point for his/her area of competence, formalising the Lilium position on CRI and IP.
Support the timely achievement approval of OSD through identification of technical issues and associated risk management plan, identification of regulation and interpretation issues, in coordination with design teams, relevant CVEs, Chief Engineer and Type Rating Training Organization.
Gather design data from engineering departments as necessary for production of OSD.
Contribute to the definition of policies for the discipline and promote their application across the development lifecycle.
Contribute to develop specialised training to the Design Organisation on the discipline under his/her scope.
Prepare for EASA DOA Surveillance and ISM Audits and complete resulting actions as necessary.
Maintain DOA records, engineering files and company records.
Representing the company in meetings with authorities as well as taking part in international working groups and committees such as Eurocae, ASTM, GAMA.
Interpreting airworthiness requirements and advising the various departments in all matters related to airworthiness and certification.
Your Profile:
A team player, able to work in complex environment effectively, with cross-functional teams in a matrix organisation.
University degree in aviation or equivalent, or proficient knowledge in Commercial or General Aviation, Flight, Ground and Maintenance Operations
At least five' years' experience in aviation industry working with crew training, certification or flight operations.
Knowledge of Operational Suitability Data (OSD) requirements
Excellent decision making, negotiation and organisation skills
Prepared to work hours to suit certification projects and activities as required.
Ability to support occasional national and international travel at short notice.
Confident in delivering technical information in presentations
Leading or overseeing other members of the Certification Team as requested
Experience in application of OSD and operational elements in an aircraft OEM environment (Preferred)
Experience in OSD and/or MMEL generation (Preferred)
Experience interfacing with Aviation Authorities (Preferred)
Previous experience of working with rulemaking associations including EuroCAE, ASTM, GAMA, SAE.
#LI-K1
Want to know more? Then view our 'Why join Lilium' page!
Life at Lilium:
The wellbeing of our employees is a high priority. In our HQ we have many initiatives such as free healthy food and drinks, free in-house gym and health days. In remote offices we offer online opportunities to stay connected and develop yourself as well including our culture club, free e-library, learning terminal, Employee Assistance Program and many more.
Lilium is an equal opportunity employer and welcomes applications from all qualified individuals regardless of ethnicity, sex, disability, religion/belief, sexual orientation or age.