Principal R&D Engineer - Wafer Engineering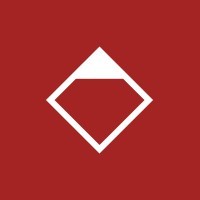 Diamond Foundry
Fremont, CA, USA
Posted on Friday, May 19, 2023
Diamond Foundry Inc. is the global leader in single-crystal diamond technology. We produce single-crystal diamond (SCD) wafers by crystallizing greenhouse gas into diamond using proprietary plasma reactors powered by zero-emission energy. Founded in 2012 in San Francisco, California by Stanford/M.I.T./Princeton engineers, Diamond Foundry Inc. received $315MM in funding and has had a multi-year track record of profitable fast growth.
We are looking for an innovative, ambitious, experienced, and hands-on Research and Development Engineer to develop new techniques to shape single-crystal diamond ingots and wafers with high consistency and low cost, and ramp the new process and equipment into volume production.
Responsibilities:
Develop alternative single-crystal diamond shaping technology. Design experiments, conduct tests, analyze data, and demonstrate feasibility.
Develop and test equipment and process to bring the alternative diamond shaping technology to product implementation for both development and volume manufacturing.
Characterize materials to understand the cause and effect.
Develop project plans for R&D and volume ramp.
Effectively communicate with management and team members.
Work on more than one development projects.
Requirements:
Ph.D. or Master degree in Materials Science, Mechanical Engineering, or Condensed Matter Physics with 10+ years of R&D experiences working with materials processing.
Fundamental understanding of phase diagram, diffusion process, and crystallography.
Experience and knowledge of high temperature metals/alloys processing, vacuum system with heating and mechanical motion
Experience and knowledge of composition and surface finish metrology and equipment.
Proficiency with MES, DOE/statistical data analytics and process control (DOE, SPC, APC, JMP or SAS), and FMEA/6-sigma/Lean Manufacturing methodologies and practices.
Effective at communicating data through text, graphics, and images to audiences of all experience levels.
Ability to work on multiple parallel development projects.
Diamond Foundry believes in supporting our employees from the workplace to their personal and home life. We provide eligible employees with an opportunity to enroll in a variety of benefit programs, generally including health insurance, flexible spending accounts, retirement savings plans, life and disability insurance programs, and a number of programs that provide for both paid and unpaid time away from work. Perks include employee discounts to VRAI and catered lunches for onsite staff. All benefits offered are available starting your first day.
Diamond Foundry is an Equal Opportunity Employer and considers qualified applicants for employment without regard to race, color, creed, religion, national origin, sex, sexual orientation, gender identity and expression, age, disability, veteran status, or any other protected factor under federal, state or local law.
This employer participates in E-Verify and will provide the federal government with your Form I-9 information to confirm that you are authorized to work in the U.S.
If E-Verify cannot confirm that you are authorized to work, this employer is required to give you written instructions and an opportunity to contact Department of Homeland Security (DHS) or Social Security Administration (SSA) so you can begin to resolve the issue before the employer can take any action against you, including terminating your employment.
Employers can only use E-Verify once you have accepted a job offer and completed the Form I-9.