Técnico de Mantenimiento de Instalaciones y Equipos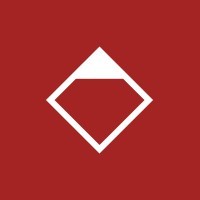 Diamond Foundry
Trujillo, Cáceres, Spain
Posted on Friday, May 19, 2023
Diamond Foundry Inc. is the global leader in single-crystal diamond technology. We produce single-crystal diamond (SCD) wafers by crystallizing greenhouse gas into diamond using proprietary plasma reactors powered by zero-emission energy. Founded in 2012 in San Francisco, California by Stanford/M.I.T./Princeton engineers, Diamond Foundry Inc. received $315MM in funding and has had a multi-year track record of profitable fast growth.
Información de la empresa: Diamond Foundry Inc. es el líder mundial en tecnología de diamante monocristalino. Producimos obleas de diamante monocristalino (SCD) mediante la cristalización de gas de efecto invernadero en diamantes utilizando reactores de plasma patentados y alimentados por energía de cero emisiones. Fundada en 2012 en San Francisco, California, por ingenieros de Stanford/Massachusetts Institute of Technology/Princeton, Diamond Foundry Inc. recibió 315 millones de dólares en financiación y ha tenido un historial de varios años de rápido crecimiento rentable.
Estamos
buscando técnicos de instalaciones y equipos para realizar una amplia gama de operaciones para asegurar el correcto funcionamiento y mantenimiento de instalaciones. Trabajará con un equipo experimentado de ingenieros de procesos, técnicos de mantenimiento a nivel local y colaborará con ingenieros mecánicos, eléctricos y de software en San Francisco (EE.UU.)
El período de formación se desarrollará en el turno de día los primeros meses y luego terminará en el turno de noche.
Responsabilidad:
Mantenimiento preventivo y correctivo en instalaciones básicas dando soporte al mantenimiento correctivo en equipos mecánicos/HVAC (aire comprimido, agua desionizada, sistemas de agua de refrigeración de proceso, sistema de suministro de gas, SAI, sistema de renovación y ventilación de aire.
Ejecución de checklist diarios, rutas de comprobación de instalaciones, toma lecturas para garantizar que las instalaciones funcionen normalmente.
Dar soporte a otros equipos de mantenimiento y producción cuando sea necesario.
Se requiere asistencia diaria y puntual en el sitio de trabajo.
Elaboración de procedimientos, checklists, asistencia y formación en mantenimiento.
Requisitos:
Título de Grado Medio o Superior en cualquier rama de Electricidad, Electrónica, Instalación, Mantenimiento o certificado de formación técnica militar en mecánica, electricidad, equipos, sistemas u otros campos relacionados.
Más de 3 años de experiencia práctica en instalaciones en entornos de fabricación.

Valorable:

Experiencia en el entorno de fabricación de semiconductores u otros dispositivos es un plus.
Experiencia con equipos de laboratorio eléctrico (osciloscopios, analizador de redes, medidores de potencia).
Experiencia en configuración de máquinas/equipos.
Capacidad para leer esquemas de control y planos de instalaciones eléctricas y/o fluidos.