Equipment Engineer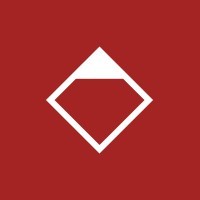 Diamond Foundry
Trujillo, Cáceres, Spain
Posted on Friday, May 19, 2023
Diamond Foundry Inc. is the global leader in single-crystal diamond technology. We produce single-crystal diamond (SCD) wafers by crystallizing greenhouse gas into diamond using proprietary plasma reactors powered by zero-emission energy. Founded in 2012 in San Francisco, California by Stanford/M.I.T./Princeton engineers, Diamond Foundry Inc. received $315MM in funding and has had a multi-year track record of profitable fast growth.
We are looking for an industrial equipment focused equipment engineer to build, install, maintain and troubleshoot plasma reactors. You'll be working with an experienced team of process engineers, maintenance technicians locally and collaborating with mechanical, electrical, and software engineers in the US. Your goal will be to build new production tools in the Reactor Build Center and install them in DF Spain, achieve maximum productivity for our production line through improving equipment capabilities and troubleshooting problems on the line.
Responsibilities:
Building equipment modules and sub-assemblies in the Reactor Build Center (in US).
Starting up a new factory in Trujillo, Spain.
Installing, commissioning, upgrading and maintaining plasma reactors (CVD tool) and mission critical facilities equipment in Spain.
Troubleshooting industrial control/electrical systems including high voltage power supplies, controllers, sensors, pumps, PLC's, valves, and other devices.
Tracking and reporting on equipment uptime/downtime, root cause analysis, overall equipment efficiency, mean time between failure and the like.
Working with manufacturing technicians, plan and execute upgrades and retrofits to improve tool reliability and process capabilities.
Writing procedures and checklists, assisting and training maintenance.
Working on multidisciplinary teams to solve complicated problems.
Requirements:
Bachelor's degree in Electrical Engineering, Mechanical Engineering or similar engineering discipline.
2+ years of hands on engineering experience.
Experience with manufacturing equipment.
3 - 6 months training in US is mandatory (<90 days per visit).
Able to read, write, and speak both Spanish and English proficiently.

Preferred skills (but not required):

Semiconductor or high vacuum manufacturing equipment experience is a big plus.
Experience with one or more of the following: High temperature furnaces, metrology equipment, ultra high purity gas system, robotic and automation systems.
3D/2D CAD (Solidworks, Autocad, BIM).
Understanding of Design for Manufacturing and Assembly, and GD&T.
Ability to read and edit control schematics and P&ID drawings.
Experience troubleshooting a variety of electrical systems from three phase AC power to low voltage DC board level signals. High voltage power supplies and microwave related experience is a bonus.
Operational knowledge of programmable power supply, oscilloscope, spectrum analyzer, and other common benchtop testing tools.