IT Data Systems Engineer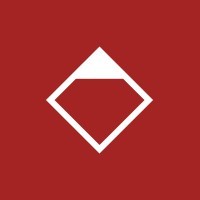 Diamond Foundry
Software Engineering, IT
Trujillo, Cáceres, Spain
Posted on Thursday, April 13, 2023
Diamond Foundry Inc. is the global leader in single-crystal diamond technology. We produce single-crystal diamond (SCD) wafers by crystallizing greenhouse gas into diamond using proprietary plasma reactors powered by zero-emission energy. Founded in 2012 in San Francisco, California by Stanford/M.I.T./Princeton engineers, Diamond Foundry Inc. received $315MM in funding and has had a multi-year track record of profitable fast growth.
We are looking for an IT Data Systems Engineer to help setup and support our Trujillo, Spain manufacturing location. This position will be focused on System and Network engineering, along with operating and implementing a set of security tools. Our manufacturing process is highly data driven, and our IT equipment makes that possible by following the material from end to end. You'll be working with an experienced team of mechanical, electrical, metrology, and software engineers; both with the help of our remote IT team, assisting engineers and pushing IT projects to completion. Your goal will be to achieve maximum efficiency to our IT services through supporting our users, endpoints, data systems, clear and intuitive procedures, and ensuring maximum automation of information systems while maintaining a high degree of security.
Responsibilities:
The job will be fast paced, developing these systems in a rapidly scaling manufacturing environment.
Directly working with a US based remote IT team
Working at our Trujillo, Spain location and providing remote support to other locations
Ensure IIoT equipment has as close to 100% uptime as possible
Configure and maintain infrastructure devices with security and redundancy top of mind
Collaborating with end users for troubleshooting and technology rollouts
Organizing and maintaining documentation so others are able to understand and use it
Follow security standards and best practices for system management, data storage, transfer, and analysis
Vulnerability remediation
Sourcing system components from software and hardware vendors where appropriate
Administering a subset of software security tools
Provide Service Desk support
IT Project Management
Requirements:
Bachelor's degree in IT or similar discipline
5+ years of IT Networking experience or
5+ years of IT Systems experience
Must be fluent in English and Spanish (German a plus)
Prefer enterprise IT experience

A qualified candidate will have a subset of these skills:

Network Engineering, Operations, and Administration. LAN, Wireless LAN, Load balancing, NAC, Authentication (RADIUS, TACACS+, etc)
Firewall, VPN, SASE, Edge security
Cloud Network architecture & Security (AWS, GCP, Azure)
Strong communication and project management skills
Ability to work cross-functionally, building and maintaining trust with internal stakeholders
Resourceful, self-managed, detail-oriented and can think on your feet
Problem solver and can easily find resolutions
Positive, patient, and empathetic attitude are very important
Team player, willing to assist wherever necessary
Diamond Foundry is an Equal Opportunity Employer and considers qualified applicants for employment without regard to race, color, creed, religion, national origin, sex, sexual orientation, gender identity and expression, age, disability, veteran status, or any other protected factor under federal, state or local law.