Senior Motor Control Engineer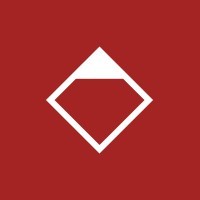 Diamond Foundry
San Jose, CA, USA
Posted on Thursday, February 2, 2023
Diamond Foundry Inc. is the global leader in single-crystal diamond technology. We produce single-crystal diamond (SCD) wafers by crystallizing greenhouse gas into diamond using proprietary plasma reactors powered by zero-emission energy. Founded in 2012 in San Francisco, California by Stanford/M.I.T./Princeton engineers, Diamond Foundry Inc. received $315MM in funding and has had a multi-year track record of profitable fast growth.
In this role your primary responsibility will be to develop high-performance control algorithms for electric systems including motor-generators, power inverters, energy storage. You will create, maintain, and effectively use simulation and embeddable models of these systems for performance evaluation. You will be expected to derive high integrity plant and control models validating these through simulation and testing. This may involve auto-coding from the derived control simulation, hand coding and coding of the hardware abstraction layer. This candidate has a strong team membership skills, and the ability to lead and support multiple simultaneous projects related to DFI's advanced control power products implementing next-generation power application solutions. You will play a key role in a small, fast-moving team and participate in architecture, design, and implementation of motor control systems and power solutions.
This engineer will work closely with the hardware, mechanical, integration, to design, develop, test and improve system-level behaviors.
Typical salary ranges for this position is $135k - $175k + position is eligible for company shares. Actual compensation may be higher or lower in the range based on various factors, including, but not limited to a candidate's job duties, experience, and expertise. We will also consider higher level candidates and salary will be adjusted accordingly.
Responsibilities:
Manage project timelines and milestones.
Create high integrity simulation models of electrical components and systems.
Utilize models to explore parameter dependence and sensitivities to stretch the bounds of highly-efficient and powerful motor control.
Debug and test embedded software and systems on the bench, at the dyno and in the field.
Follow development cycle process including: bug / defect tracking and reporting; unit, regression, and user-acceptance testing; documentation.
Requirements:
BS in EE, MS preferred, with at least 5 years of industry experience with advance control of electric motor and modeling.
Deep knowledge of high-performance motor control algorithms and software including various formulations of field-oriented control and direct torque/flux control.
Experience with motor / generators, power converters, energy storage subsystems and control algorithms is required.
Electric motor, power system and control algorithm modeling and simulation experience (Simulink/Pspice).
Implementation of control algorithms for electric motors and inverters in embedded C.
Automotive powertrain experience(inverters).
32 bit MCU platform, preferably STM32 family and code composer.
Experience with Digital Signal Processors required.
UI and graphic UI design using Python or equivalent required.
Hands-on debugging and logical problem-solving experience.
Track record of project management/delivery to internal and external groups on time with required quality.
Great communication skills (both oral and written) and a positive, team-oriented attitude.
Ability to work effectively in a dynamic small-company environment.
Diamond Foundry believes in supporting our employees from the workplace to their personal and home life. We provide eligible employees with an opportunity to enroll in a variety of benefit programs, generally including health insurance, flexible spending accounts, retirement savings plans, life and disability insurance programs, and a number of programs that provide for both paid and unpaid time away from work. Perks include employee discounts to VRAI and catered lunches for onsite staff. All benefits offered are available starting your first day.
Diamond Foundry is an Equal Opportunity Employer and considers qualified applicants for employment without regard to race, color, creed, religion, national origin, sex, sexual orientation, gender identity and expression, age, disability, veteran status, or any other protected factor under federal, state or local law.
This employer participates in E-Verify and will provide the federal government with your Form I-9 information to confirm that you are authorized to work in the U.S.
If E-Verify cannot confirm that you are authorized to work, this employer is required to give you written instructions and an opportunity to contact Department of Homeland Security (DHS) or Social Security Administration (SSA) so you can begin to resolve the issue before the employer can take any action against you, including terminating your employment.
Employers can only use E-Verify once you have accepted a job offer and completed the Form I-9.