Principal - Mechanical Design Engineer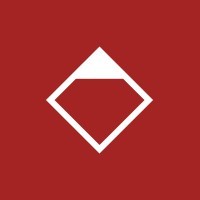 Diamond Foundry
Design
San Francisco, CA, USA
Posted on Wednesday, October 26, 2022
Diamond Foundry Inc. is the global leader in single-crystal diamond technology. We produce single-crystal diamond (SCD) wafers by crystallizing greenhouse gas into diamond using proprietary plasma reactors powered by zero-emission energy. Founded in 2012 in San Francisco, California by Stanford/M.I.T./Princeton engineers, Diamond Foundry Inc. received $315MM in funding and has had a multi-year track record of profitable fast growth.
Diamond Foundry is looking for a highly experienced and innovative mechanical design engineer who can lead a number of high visibility R&D projects within the company's Reactor Development Group. This individual will be responsible for the design of plasma enhanced CVD reactor equipment and other systems used in the growth and manufacture of diamond. They must have experience leading multiple projects and teams with a strong track record of success.
Typical salary ranges for this position is $120k - $170k + position is eligible for company shares. Actual compensation may be higher or lower in the range based on various factors, including, but not limited to a candidate's job duties, experience, and expertise. We will also consider higher level candidates and salary will be adjusted accordingly.
Responsibilities:
Develop innovative solutions to complex mechanical design and manufacturing problems.
Collaborate with other subject matter experts to design, manufacture and test plasma-enhanced CVD equipment and systems.
Lead multiple design projects in parallel, managing progress and deliverables.
Requirements:
It is expected that a successful candidate will have 10+ years of industry experience and may have an advanced degree in Mechanical or Aerospace Engineering.
Expert level knowledge in the mechanical design of systems, components, and mechanisms used in high vacuum applications.
Expert in CAD (Solidworks) and PLM (teamcenter) software. Ability to own and manage complex assemblies, and experience taking designs from R&D to manufacturing release.
Experience working with machine shops and vendors, preparing drawings, and managing the manufacture of complex assemblies.
Experience with joinery and advanced manufacturing methods.
Experience with high-temperature environments and a good understanding of material selection and the thermomechanical behavior of materials.
A solid understanding of compressible fluid flow.
A solid understanding of various electrical and electromechanical components and systems.
Comfort with control systems and designing simple electrical systems for prototype testing.
Position requires successful candidate to be onsite.

Desired Skills:

Experience in the design of semiconductor, accelerator, and/or vacuum electronic devices is desired.
Experience with the mechanical design of high-power RF or microwave components is strongly desired.
Diamond Foundry believes in supporting our employees from the workplace to their personal and home life. We provide eligible employees with an opportunity to enroll in a variety of benefit programs, generally including health insurance, flexible spending accounts, retirement savings plans, life and disability insurance programs, and a number of programs that provide for both paid and unpaid time away from work. Perks include employee discounts to VRAI and catered lunches for onsite staff. All benefits offered are available starting your first day.
Diamond Foundry is an Equal Opportunity Employer and considers qualified applicants for employment without regard to race, color, creed, religion, national origin, sex, sexual orientation, gender identity and expression, age, disability, veteran status, or any other protected factor under federal, state or local law.
This employer participates in E-Verify and will provide the federal government with your Form I-9 information to confirm that you are authorized to work in the U.S.
If E-Verify cannot confirm that you are authorized to work, this employer is required to give you written instructions and an opportunity to contact Department of Homeland Security (DHS) or Social Security Administration (SSA) so you can begin to resolve the issue before the employer can take any action against you, including terminating your employment.
Employers can only use E-Verify once you have accepted a job offer and completed the Form I-9.