Senior Optomechanical Systems Engineer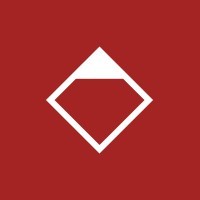 Diamond Foundry
Software Engineering
Fremont, CA, USA
Posted on Tuesday, June 7, 2022
Diamond Foundry Inc. is the global leader in single-crystal diamond technology. We produce single-crystal diamond (SCD) wafers by crystallizing greenhouse gas into diamond using proprietary plasma reactors powered by zero-emission energy. Founded in 2012 in San Francisco, California by Stanford/M.I.T./Princeton engineers, Diamond Foundry Inc. received $315MM in funding and has had a multi-year track record of profitable fast growth.
We are looking for a versatile engineer with a precision design and optomechanical background to oversee a variety of systems, including state-of-the-art CNC lasers, optoelectronic vision systems, precision fixtures, and more to support diamond manufacturing and shaping. You will be working with experienced teams of mechanical, electrical, software, and process engineers, to derive requirements and oversee the design and implementation of equipment to improve our manufacturing processes. Join us in a fast-paced environment with the freedom to design and prototype custom fixtures and modules to further enhance functionality.
Typical salary range for this position is $110k - $150k + position is eligible for company shares. Actual compensation may be higher or lower in the range based on various factors, including, but not limited to a candidate's job duties, experience, and expertise. We will also consider higher-level candidates and salary will be adjusted accordingly.
Responsibilities:
Working with cross-functional teams to develop requirements for, evaluate, and lead the manufacturing release of internally and externally-designed equipment and subsystems, with a focus on precision mechanical and opto-electronic systems.
Tracking and reporting on equipment uptime/downtime, root cause analysis and FMEA/FMECAs, OEE, MTBF and the like. Working with a skilled, responsive software team to generate automated equipment reports.
Determining needs and potential solutions for upgrades and improvements, and working with internal or external teams to prototype, test, and release.
Troubleshooting a variety of industrial equipment operating across multiple sites.
Developing qualification checklists, documentation including BOMs, maintenance schedules.
Developing, optimizing, and quantifying optical alignment procedures, troubleshooting processes, and training both operation and equipment technicians to effectively carry out these procedures.
Sourcing and interacting with vendors such as OEMs and machine shops.
Develop high-precision fixturing based on kinematic principles, design for manufacturing, and GD&T to support innovative diamond manufacturing processes.
Requirements:
Bachelor's degree or higher in Mechanical Engineering, Optical Engineering, Electrical Engineering, Physics, or similar engineering discipline.
5+ years of hands-on engineering experience, or equivalent combination of academic and professional experience.
Experience with precision equipment operating in industrial environments.
3D/2D CAD (Solidworks, Pro/E, Autocad, Draftsight).
Understanding of Design for Manufacturing and Assembly, and GD&T.
Position requires successful candidate to be onsite.

Preferred Qualifications:

Experience with Product Lifecycle Management (PLM) from requirements to manufacturing release, and supporting equipment in production environments.
Hands-on fabrication: soldering, electrical assembly, mechanical assembly, basic machining (mill, lathe).
Experience with one or more of the following: semiconductor equipment, opto-electronic and opto-mechanical systems, metrology equipment, lasers and associated systems, industrial automation and robotics, industrial furnaces, and wet chemistry/processes.
Theoretical and practical understanding of optical alignment, mechanical and kinematic fixturing, materials selection and design for extreme applications, motion control, data acquisition.
Diamond Foundry believes in supporting our employees from the workplace to their personal and home life. We provide eligible employees with an opportunity to enroll in a variety of benefit programs, generally including health insurance, flexible spending accounts, retirement savings plans, life and disability insurance programs, and a number of programs that provide for both paid and unpaid time away from work. Perks include employee discounts to VRAI and catered lunches for onsite staff. All benefits offered are available starting your first day.
Diamond Foundry is an Equal Opportunity Employer and considers qualified applicants for employment without regard to race, color, creed, religion, national origin, sex, sexual orientation, gender identity and expression, age, disability, veteran status, or any other protected factor under federal, state or local law.
This employer participates in E-Verify and will provide the federal government with your Form I-9 information to confirm that you are authorized to work in the U.S.
If E-Verify cannot confirm that you are authorized to work, this employer is required to give you written instructions and an opportunity to contact Department of Homeland Security (DHS) or Social Security Administration (SSA) so you can begin to resolve the issue before the employer can take any action against you, including terminating your employment.
Employers can only use E-Verify once you have accepted a job offer and completed the Form I-9.