Senior Software Engineer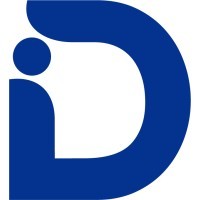 Dexterity
Software Engineering
Redwood City, CA, USA
Posted on Friday, November 12, 2021
As our Senior Software Engineer you will be running a distributed, low-latency, full stack robotics system. Everyday you will design, build, and support features that empower machine learning algorithms, control systems, and intelligent optimal planners through service based architectures, containerization, or cloud computing. You'll create necessary systems that extend horizontally throughout the stack, with a focus on scalability and maintainability. To thrive in this role you must have experience in designing and architecting solutions to complex software engineering challenges, pushing the creation to deployment, and growing and mentoring peers. You should be constantly investigating new technologies, identifying key concerns, and working with the engineering team to further software engineering excellence.
At Dexterity, we believe robots can positively transform the world. Our breakthrough technology frees people to do the creative, inspiring, problem-solving jobs that humans do best by enabling robots to handle repetitive and physically difficult work.
We're starting with warehouse automation, where the need for smarter, more resilient supply chains impacts millions of lives and businesses around the world. Dexterity's full-stack robotics systems pick, move, pack, and collaborate with human-like skill, awareness, and learning capabilities. Our systems are software-driven, hardware-agnostic, and have already picked over 15 million goods in production. And did we mention we're customer-obsessed? Every decision, large and small, is driven by one question – how can we empower our customers with robots to do more than they thought was possible?
Dexterity is one of the fastest growing companies in robotics, backed by world-class investors such as Kleiner Perkins, Lightspeed Venture Partners, and Obvious Ventures. We're a diverse and multidisciplinary team with a culture built on passion, trust, and dedication. Come join Dexterity and help make intelligent robots a reality!