Sr. Mechanical/Mechatronics Engineer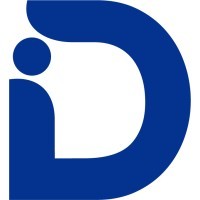 Dexterity
Redwood City, CA, USA
Posted on Tuesday, November 21, 2023
Sr. Mechanical/Mechatronics Engineer
About Dexterity:
At Dexterity, we believe robots can positively transform the world. Our breakthrough technology frees people to do the creative, inspiring, problem-solving jobs that humans do best by enabling robots to handle repetitive and physically difficult work.
We're starting with warehouse automation, where the need for smarter, more resilient supply chains impacts millions of lives and businesses around the world. Dexterity's full-stack robotics systems pick, move, pack, and collaborate with human-like skill, awareness, and learning capabilities. Our systems are software-driven, hardware-agnostic, and have already picked over 15 million goods in production. And did we mention we're customer-obsessed? Every decision, large and small, is driven by one question – how can we empower our customers with robots to do more than they thought was possible?
Dexterity is one of the fastest growing companies in robotics, backed by world-class investors such as Kleiner Perkins, Lightspeed Venture Partners, and Obvious Ventures. We're a diverse and multidisciplinary team with a culture built on passion, trust, and dedication. Come join Dexterity and help make intelligent robots a reality!
Responsibilities:
Work across multiple teams and engineering disciplines to facilitate the creation of hardware design and interface requirements that fulfill product application needs.
Design simple, scalable, and robust Mechanical and Electro-mechanical solutions such as grippers, motor drive systems, electrical controlled pneumatics, physical sensing and acquisition systems.
Prototype and test Mechanical and Mechatronic solutions to quantify system performance and sniff out and squash any bugs.
Develop and implement logging metrics for health monitoring of mechatronic systems.
Write and maintain design documentation that clearly communicates device design, capabilities, and procedures.
Requirements:
Mechanical or Mechatronic engineering studies/background.
10 or more years of related work experience. Need to be able to communicate with Headquarters Engineering and suppliers/partners on complex technical issues.
Experience with 3D CAD, preferably SolidWorks, including 2D drawings and simulations.
Experience with ASME and ISO drafting standards including GD&T (
Y14.5-2009
).
Experience with rapid prototyping (3D printing, laser cutting, machine shop skills) and manufacturing methods.
Experience with DFX and statistical tolerance analysis.
Experience with control panel design and assembly.
Experience in power electronics (motor drive, switching power supplies, industrial machinery).
Experience with motors, servo drivers, sensors, safety modules, PLCs, communication protocols, robot arms, and controllers.
Experience with Product Life Cycle stages from concept to mass production (MP) manufacturing and lifecycle management tools.
Experience with applicable standards for hardware certification and best design practices (IPC, FCC, UL, CE).
Ability to clearly communicate technical information to non-technical functions.
Able to work on multiple projects and global engineering teams concurrently with great attention to detail.
Fast learner, can autonomously translate learnings into execution.
Experience with electrical design and electrical schematics (cable harnesses, wiring diagrams) is a plus.
Equal Opportunity Employer
We are an equal opportunity employer and value diversity at our company. We do not discriminate on the basis of race, religion, color, national origin, gender, sexual orientation, age, marital status, veteran status, or disability status.