Senior/Staff Software Engineer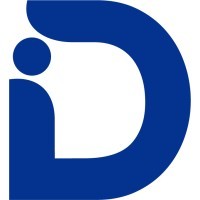 Dexterity
Software Engineering
Redwood City, CA, USA
Posted on Friday, November 10, 2023
Title: Senior/Staff Software Engineer
At Dexterity, we believe robots can positively transform the world. Our breakthrough technology frees people to do the creative, inspiring, problem-solving jobs that humans do best by enabling robots to handle repetitive and physically difficult work.
We're starting with warehouse automation, where the need for smarter, more resilient supply chains impacts millions of lives and businesses around the world. Dexterity's full-stack robotics systems pick, move, pack, and collaborate with human-like skill, awareness, and learning capabilities. Our systems are software-driven, hardware-agnostic, and have already picked over 15 million goods in production. And did we mention we're customer-obsessed? Every decision, large and small, is driven by one question – how can we empower our customers with robots to do more than they thought was possible?
Dexterity is one of the fastest growing companies in robotics, backed by world-class investors such as Kleiner Perkins, Lightspeed Venture Partners, and Obvious Ventures. We're a diverse and multidisciplinary team with a culture built on passion, trust, and dedication. Come join Dexterity and help make intelligent robots a reality!
Responsibilities
Lead Development of New Enterprise SaaS Offering (Greenfield Opportunity):
A. Partner with Business/Product leadership to define and capitalize on market opportunities.
B. Dive deep into ambiguity to develop clear and effective strategies for product development.
2) Work Backward from the Customer:
A. Collaborate with customers to validate their needs and preferences.
B. Drive solutions that align with customer requirements and expectations.
3) Lead and Empower a Dynamic Team:
A. Spearhead a high-performing team to achieve collective goals.
B. Mentor and guide team members to enhance their technical and professional skills.
C. Streamline team processes and foster a collaborative and productive work environment.
Qualifications
Minimum of 7-10 years of experience in full-stack software engineering roles.
Proficiency in one or more modern front-end technologies, such as React, Angular, or Vue.js for web applications. Experience with native applications is a plus.
Strong background in designing and developing scalable APIs.
Demonstrated ability to make well-informed technical decisions based on business strategy or product requirements.
Excellent problem-solving and analytical skills to tackle complex software challenges.
Experience conducting customer interviews and leveraging customer feedback in the development process.
Proficiency in making data-driven decisions, utilizing analytics and customer data to drive product enhancements.
Proven track record of delivering successful projects in an Agile/Scrum environment.
Proficiency in cloud-based technologies and platforms, such as AWS, Azure, or GCP.
Strong leadership skills to effectively mentor a team.
Clear communication and collaboration abilities to work efficiently within cross-functional teams.
Equal Opportunity Employer
We are an equal opportunity employer and value diversity at our company. We do not discriminate on the basis of race, religion, color, national origin, gender, sexual orientation, age, marital status, veteran status, or disability status.