Hardware Engineering Program Manager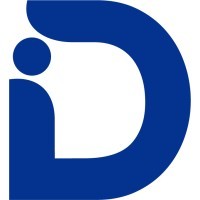 Dexterity
Other Engineering, Operations
Redwood City, CA, USA
Posted on Tuesday, October 10, 2023
Title: Hardware Engineering Program Manager (HW EPM)
At Dexterity, we believe robots can positively transform the world. Our breakthrough technology frees people to do the creative, inspiring, problem-solving jobs that humans do best by enabling robots to handle repetitive and physically difficult work.
We're starting with warehouse automation, where the need for smarter, more resilient supply chains impacts millions of lives and businesses around the world. Dexterity's full-stack robotics systems pick, move, pack, and collaborate with human-like skill, awareness, and learning capabilities. Our systems are software-driven, hardware-agnostic, and have already picked over 15 million goods in production. And did we mention we're customer-obsessed? Every decision, large and small, is driven by one question – how can we empower our customers with robots to do more than they thought was possible?
Dexterity is one of the fastest growing companies in robotics, backed by world-class investors such as Kleiner Perkins, Lightspeed Venture Partners, and Obvious Ventures. We're a diverse and multidisciplinary team with a culture built on passion, trust, and dedication. Come join Dexterity and help make intelligent robots a reality!
About the Role:
As a Hardware Engineering Program Manager (EPM) at Dexterity, you will play a pivotal role in orchestrating and streamlining Hardware Engineering development and execution. You will guide cross-functional engineering teams and suppliers to meet design and schedule goals and serve as the liaison between multi-disciplinary engineering teams.
Responsibilities:
Act as the primary liaison between HW engineering to other Engineering teams, fostering effective communication and problem-solving thinking.
Serve as the pivotal function between HW engineering to other departments such as Program management, Product management, Supply chain and ProdOps.
Function as the primary contact point for engineering subcontractors, and off-shore engineering teams, to ensure smooth collaboration.
Maintain accurate and up-to-date documentation for hardware engineering projects, including plans, schedules, progress reports, project budget, and relevant technical documentation.
Lead and oversee critical HW engineering projects, providing specialized attention and collaboration to ensure timely manner resolution.
Identify potential HW risks in projects and work with engineering teams to define and implement mitigation actions.
Track resource allocation for HW engineering projects. Ensure projects are executed within budget constraints.
Requirements:
Engineering degree in Mechanical/Electrical.
Proven experience in program or project management within a hardware engineering environment.
Strong organizational skills and proficiency in project management tools and software.
Exceptional interpersonal and communication skills, with the ability to engage effectively with cross-functional teams and external partners.
Ability to grasp and discuss technical concepts with various engineering teams, although in-depth technical expertise in a specific domain is not mandatory.
Demonstrated ability to work independently and lead initiatives while thriving in a collaborative, team-oriented environment.
Experience working with engineering subcontractors, vendors, and global contract manufacturers.
Familiar with Hardware Product Life Cycle stages and supply chain management process from concept to mass production (MP) manufacturing.
Familiar with using PDM and PLM systems for the development life cycle is an advantage.
Equal Opportunity Employer
We are an equal opportunity employer and value diversity at our company. We do not discriminate on the basis of race, religion, color, national origin, gender, sexual orientation, age, marital status, veteran status, or disability status.