Sr. Mechanical/Mechatronics Engineer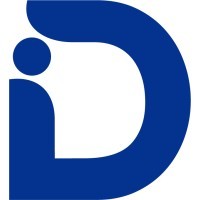 Dexterity
Taiwan
Posted on Tuesday, April 11, 2023
Sr. Mechanical/Mechatronics Engineer
Taiwan / Asia Pacific
Dexterity Taiwan team focuses on creating and building relationships with vendors, suppliers, and partners to enable and maintain Dexterity's hardware ecosystem in Taiwan. As a Mechatronics Engineer at Dexterity Taiwan, you will act as an extension of Headquarters Engineering.
At Dexterity, we believe robots can positively transform the world. Our breakthrough technology frees people to do the creative, inspiring, problem-solving jobs that humans do best by enabling robots to handle repetitive and physically difficult work.
We're starting with warehouse automation, where the need for smarter, more resilient supply chains impacts millions of lives and businesses around the world. Dexterity's full-stack robotics systems pick, move, pack, and collaborate with human-like skill, awareness, and learning capabilities. Our systems are software-driven, hardware-agnostic, and have already picked over 15 million goods in production. And did we mention we're customer-obsessed? Every decision, large and small, is driven by one question – how can we empower our customers with robots to do more than they thought was possible?
Dexterity is one of the fastest growing companies in robotics, backed by world-class investors such as Kleiner Perkins, Lightspeed Venture Partners, and Obvious Ventures. We're a diverse and multidisciplinary team with a culture built on passion, trust, and dedication. Come join Dexterity and help make intelligent robots a reality!
Identify, together with the supply chain team, global and local regional/country suppliers for components and parts sourcing/manufacturing.
Communicate technical and functional requirements to manufacturers.
Evaluate supplier's capabilities and ensure that designs are manufacturable within the cost targets.
Validate new sources' performance/quality such as in the areas of mechanical parts, servo drivers, sensors…all awesome parts for our Dexrobots.
Day-to-day on-site engineering representative at CMs and partners' facilities .
Working with strategic partners to run validation, verification, and integration tests for sub-systems or full products.
Act as Dexterity mechanical subject matter expert and technical focal point and subject matter expert.
Deliver Mechanical / Mechatronics design tasks/projects to support Dexterity's product development.
Mechanical or Mechatronic engineering studies/background.
10 or more years of related work experience. Need to be able to communicate with Headquarters Engineering and suppliers/partners on complex technical issues.
Experience with 3D CAD, preferably SolidWorks, including 2D drawings and simulations.
Familiar with ASME and ISO drafting standards including GD&T (
Y14.5-2009
).
Familiar with rapid prototyping (3D printing, laser cutting, machine shop skills) and manufacturing methods.
Familiar with DFX and statistical tolerance analysis.
Familiar with control panel design and assembly.
High level of technical writing proficiency in English (specs, test plans, reports, etc.).
Experience with motors, servo drivers, sensors, communication protocols, robot arms, and controllers is a plus.
Familiar with Product Life Cycle stages and supply chain management process from concept to mass production (MP) manufacturing.
Familiar with using a PLM system (Arena, Agile) for the development life cycle on a day-to-day basis.
Experience with electrical design and electrical schematics (cable harnesses, wiring diagrams) is a plus.
Able to work on multiple projects and global engineering teams concurrently with great attention to detail.
Fast learner, can autonomously translate learnings into execution.
High communication skills, in both English and Mandarin. Ability to clearly communicate technical information to non-technical functions.
Equal Opportunity Employer
We are an equal opportunity employer and value diversity at our company. We do not discriminate on the basis of race, religion, color, national origin, gender, sexual orientation, age, marital status, veteran status, or disability status.