Technical Writer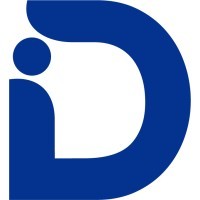 Dexterity
Marketing & Communications, IT
Remote
Posted on Friday, October 28, 2022
At Dexterity, we believe robots can positively transform the world. Our breakthrough technology frees people to do the creative, inspiring, problem-solving jobs that humans do best by enabling robots to handle repetitive and physically difficult work.
We're starting with warehouse automation, where the need for smarter, more resilient supply chains impacts millions of lives and businesses worldwide. Dexterity's full-stack robotics systems pick, move, pack, and collaborate with human-like skill, awareness, and learning capabilities. Our systems are software-driven, and hardware-agnostic, and have already picked over 15 million goods in production. And did we mention we're customer-obsessed? Every decision, large and small, is driven by one question – how can we empower our customers with robots to do more than they thought was possible?
Dexterity is one of the fastest-growing companies in robotics, backed by world-class investors such as Kleiner Perkins, Lightspeed Venture Partners, and Obvious Ventures. We're a diverse and multidisciplinary team with a culture built on passion, trust, and dedication. Come join Dexterity and help make intelligent robots a reality!
As a Technical Writer, you will be responsible for creating, storing, organizing, and disbursal of all product documentation, observing legal guidelines and best practices. You will administer the data management processes of our centralized library, respond to requests for information, and verify document completeness and format requirements. This role is critical to the long-term goal of product stability and standardization. To thrive in this role, you will create product line documentation keeping with the Dexterity standard format and ensuring all documents are tracked for document revision history and control. These documents will be used internally and externally and must be audited consistently to ensure the most up-to-date information is in our document library. This individual will work closely with the production operations team, the field operations team, and the product engineering teams to ensure all product specifications and requirements are incorporated into the product document packets.
Accountability for the Technical Writer will include creating and maintaining standard operations documents. These documents include but may not be limited to: Standard Operating Procedures, Installation Procedures, Commissioning Procedures, Corrective and Preventative Maintenance Procedures, Technical Specification Sheets, and all levels of training documents.
Day-to-Day Activities
Work alongside engineering and operations to gain experience in the general behavior of Dexterity's robotic systems, common issues, system assembly, system maintenance, and live support.
Daily, utilize Jira to log work, manage and prioritize tasks within sprint cycles, and collaborate on project progress and documentation updates, while also leveraging Confluence to compile, organize, and maintain comprehensive notes and documentation.
Be able to observe the assembly process and create written assembly instructions. Identify common assembly pitfalls and guide readers to avoid them. Utilize SolidWorks Composer to generate diagrams and other visual aids to simplify assembly.
Work with engineers and vendors to collect and codify maintenance procedures.
Work with engineers and operations teams to review support cases to create lists of common issues and resolutions for support and troubleshooting.
Help other technical writers in creating documentation.
Extract and codify tribal knowledge from subject matter experts. Examples include:
Tips and tricks for setting up a new robot.
Best practices for wiring electronics.
How to collect and analyze operational data for deployed robots. Utilize CMS to structure and organize documentation and ensure it stays current.
Manage documentation control steps to release final documentation. This includes Engineering Change Order (ECO), and field updates in CMS.
Assist in creating technical training programs in accordance with Dexterity policies.
Determine training course content and prepare training materials.
Desired Skills
Ability to leverage photos, diagrams, and other visuals to improve documentation clarity.
Able to design documentation in a modular way. Documentation should be easy to update as Dexterity systems change.
Able to organize, convert, and manage large amounts of documentation to easy language for multiple audiences. Documents must also be easily accessible.
Experience in designing technical documentation.
Strong research and analytical skills.
Ability to undertake multiple projects and deliver on tight deadlines.
Excellent technical writing skills.
Excellent verbal communication skills.
Good working knowledge of Google Workspace, Solidworks Composer, Confluence, CCMS (Paligo), and Jira.
Bachelor's degree required, STEM preferred. A certificate in technical writing is desirable.
2 to 5 years as a writer in a technical or industrial environment, or equivalent experience preferred.
Experience deploying and managing Content Management Systems is a plus.
Physical Requirements
Loud work environment with temperature change due to seasons at offices, warehouses, and clients'/customers' locations.
Walking/standing long hours and exposure to loud environments/machines during travel.
Prolonged periods sitting at a desk and working on a computer.
Capable of lifting weights up to 25 lbs.
Additional Information
Travel up to 25%.
Must be able to work flexible hours as needed to complete assigned tasks.
May be required to work extensive overtime hours during planned and unplanned maintenance.
Equal Opportunity Employer
We are an equal-opportunity employer and value diversity at our company. We do not discriminate on the basis of race, religion, color, national origin, gender, sexual orientation, age, marital status, veteran status, or disability status.
Equal Opportunity Employer
We are an equal opportunity employer and value diversity at our company. We do not discriminate on the basis of race, religion, color, national origin, gender, sexual orientation, age, marital status, veteran status, or disability status.