Supply Chain Coordinator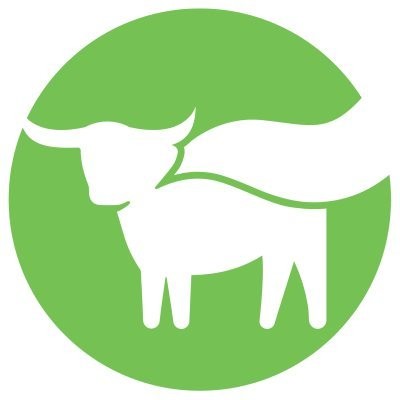 Beyond Meat
Operations
El Segundo, CA, USA
Posted on Friday, May 26, 2023
COMPANY DESCRIPTION
At Beyond Meat, we started with simple questions. Why do you need an animal to create meat? Why can't you build meat directly from plants? Thus, we make plant-based meats that allow families to eat more, not less, of the traditional dishes they love while feeling great about the health, sustainability, and animal welfare benefits of plant protein. Our goal is to bring exciting change to the plate—and Beyond.
The
Supply Chain Coordinator
will be responsible for all aspects of supply chain operations including administrative tasks related to purchase order management, systems and tools maintenance, data entry, master data management support, and daily support of purchasing activities. The Coordinator will work with various team members across the end-to-end supply chain team and support critical tasks that provide effective management of supply chain operations. They will demonstrate mastery of critical transactional activities and utilization of appropriate systems and reports.
TASKS, DUTIES, & GENERAL RESPONSIBILITIES
Execute purchase orders by coordinating internal systems and follow up with suppliers
Establishing lines of communication with new and existing suppliers on critical deliveries and replenishments, following up on late deliveries and backordered items, communicating with internal teams on order status
Identify process bottlenecks and support solutions implementation in collaboration with planning, procurement, and logistics team in a timely manner
Collaborate with all departments for day-to-day operations as well as interpreting and researching expedited requests
Collaborate with finance and accounts payable teams on a day-to-day basis to resolve invoice backlog and smooth material replenishment operations
Communicate directly with Accounting to resolve accounting issues
Support master data updates and maintenance for ensuring system efficiency and operational effectiveness
Support inventory roll-up and transactional support
Run reports to support inventory planning and management activities
Assist in inventory control and cycle counts
Support site production schedule, confirming material availability/shortages to support production schedules and reduce waste
QUALIFICATIONS - Education, Technical Skills, and/or Previous Experience:
Bachelor's degree with 1+ years of experience OR High School degree with 2-4 years of experience in Administration, and the ability to support day to day Supply Chain and/or Procurement operations and organization skills
Must be self-motivated with the ability to work individually as well as a team player
Great interpersonal and communication skills
Capable of engaging in multiple tasks simultaneously and delivering critical needs for daily operations
Proficiency in Windows PC; Microsoft office Suite, Smartsheet, and Google docs
Experience or aptitude with ERP modules such as Netsuite or SAP preferred
WORK ENVIRONMENT
In-office five days per week at our El Segundo, CA office
Beyond Meat is an equal employment opportunity employer. Candidates are considered for employment without regard to race, creed, color, national origin, age, sex, religion, ancestry, veteran status, marital status, gender identify, sexual orientation, national origin, liability for military service, or any other characteristic protected by applicable federal, state, or local law. If you are interested in learning the status of your application, please note you will be contacted directly by the appropriate human resources contact person if you are selected for further consideration. Beyond Meat reserves the right to defer or close a vacancy at any time.
Please note that Beyond Meat has adopted a COVID-19 vaccination policy to safeguard the health and well-being of our employees.
All U.S. employees who (a) physically enter a Beyond Meat facility in the United States, (b) represent Beyond Meat at work-related events, including but not limited to trade shows and product demonstrations, or (c) physically enter customer or potential customer sites in connection with their work for Beyond Meat must take all necessary steps to be Fully Vaccinated as a condition of employment, unless a reasonable accommodation is approved.