Quality Assurance Auditing Specialist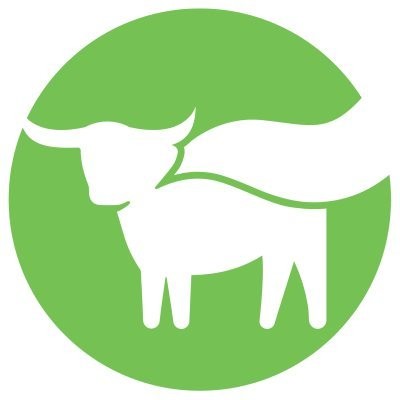 Beyond Meat
Quality Assurance
Columbia, MO, USA
Posted on Monday, May 22, 2023
COMPANY DESCRIPTION
At Beyond Meat, we started with simple questions. Why do you need an animal to create meat? Why can't you build meat directly from plants? Thus, we make plant-based meats that allow families to eat more, not less, of the traditional dishes they love while feeling great about the health, sustainability, and animal welfare benefits of plant protein. Our goal is to bring exciting change to the plate—and Beyond.
Beyond Meat is focused on raising the bar on talent. We are dedicated to shaping an inclusive culture that drives excellence, innovation, and results by enabling talent acceleration and development, engagement, and the employee experience. The Quality Team is a matrix organization within Beyond Meat that is dedicated to creating food products that are leading the gold standard in plant-based proteins. They are looking for an outstanding individual to join the team located in Columbia, MO as a Quality Assurance Auditing Specialist.
The QA Auditing Specialist is responsible for developing, implementing and maintaining all aspects of the SQF program, internal and external audits, and meeting all requirements of the Company and Customer. They will oversee tasks as designated for implementation and maintenance of the SQF Food Safety systems. Including, but not limited to maintaining documents, reviewing food safety objectives, monitoring customer complaints, conducting regular internal audits, implementing corrective actions, and conducting monthly meetings.
TASKS, DUTIES, & GENERAL RESPONSIBILITIES
Support and provide input on implementation of a strong food safety culture Ensure proper and safe packaging of all products
Conduct daily inspections of finished goods
Audit HACCP / HARPC programs and ensure they are following compliance policies
Prepare and coordinate audits for all internal and 3rd party audits
Implement and maintain SQF and cGMP programs
Develop policies and procedures for SQF, HARPC and HACCP programs
Implement and maintain Food Safety Plan procedures
Train employees on new/updated policies and procedures on SQF, HARPC, HACCP, and Food Safety Plans
Conduct scheduled audits and reviews of the SQF system, Food Safety Programs/Plans, including verification and validation studies
Oversee food safety tasks as required for foreign material control, sanitation, critical control point operation, GMP's and storage practices
Revise and update pre-requisite programs as necessary according to production process
Adhere to all facility policies concerning safety, security, and Good Manufacturing Practices (GMPs)
Performs other duties, as assigned, and follows through on requests in a timely manner

Halal / Kosher Certifications, Audits, and Inspections

Manage customer site certifications and associated programs
Reviews, maintains, and oversees programs supporting annual renewal certificates
Accompany 3rd party auditors during scheduled and non-scheduled inspections of the facilities
Provide requested documentation for review by auditors/inspectors
Monitor and maintain all documentation (i.e. operations, scheduling, products, labels, and ingredients) to customer, state, and federal standards
Facilitate all GFSI, Federal, State, Local regulatory agencies, certification, and customer audits
Supply follow up reports to management and maintain records of inspections and audits
QUALIFICATIONS
Education, Technical Skills, and/or Previous Experience:
Bachelors' of Science degree, Food Science or Microbiology preferred, or an equivalent combination of training and relevant work experience.
3+ years of experience in a food and/or beverage manufacturing environment.
Experience in food safety and quality regulations.
Experience as a QA Tech, Supervisor, and/or BRC/SQF and/or HACCP Coordinator HACCP Certified, PCQI Certified, and BRC/SQF Certified, preferred

Other qualifications:

The employee must have the ability to quantitatively review technical procedures and representative regulations.
Strong mathematical skills
Excellent problem solving and project management skills
Strong PC skills, includes MS Office
Excellent interpersonal, communication, problem solving and organizational skills; self-motivated and highly organized
WORK ENVIRONMENT
Warehouse and production manufacturing environment that includes both tempered and ambient areas.
The work environment is representative of those an employee encounters while performing the essential functions of this job. Reasonable accommodations may be made to enable individuals with disabilities to perform the essential functions.
Position requires the ability to stand or sit for prolonged periods, step, balance, crouch, stoop, kneel, squat, bend, must be able to lift minimal 50 lbs. consistently, reach above shoulders, or as needed to complete tasks.
Must be able to occasionally climb stairs or a ladder to complete tasks.
Position located in a mix of production and office environments and requires a tolerance for consistent cold work environments (-10-40˚ F), high worker traffic, loud noises, odors, dust, and varying room temperatures.
This position will be required to visit the production floor, refrigerated and frozen storage, and warehouses.
Work flexible shifts as required.
Understand that overtime and occasional weekends and/or worked holidays will be required based on company needs.
Travel will be required 10-20% of the time
Beyond Meat is an equal employment opportunity employer. Candidates are considered for employment without regard to race, creed, color, national origin, age, sex, religion, ancestry, veteran status, marital status, gender identify, sexual orientation, national origin, liability for military service, or any other characteristic protected by applicable federal, state, or local law. If you are interested in learning the status of your application, please note you will be contacted directly by the appropriate human resources contact person if you are selected for further consideration. Beyond Meat reserves the right to defer or close a vacancy at any time.
Please note that Beyond Meat has adopted a COVID-19 vaccination policy to safeguard the health and well-being of our employees.
All U.S. employees who (a) physically enter a Beyond Meat facility in the United States, (b) represent Beyond Meat at work-related events, including but not limited to trade shows and product demonstrations, or (c) physically enter customer or potential customer sites in connection with their work for Beyond Meat must take all necessary steps to be Fully Vaccinated as a condition of employment, unless a reasonable accommodation is approved.