Director, Global Sales, Inventory, & Operations Planning (SIOP)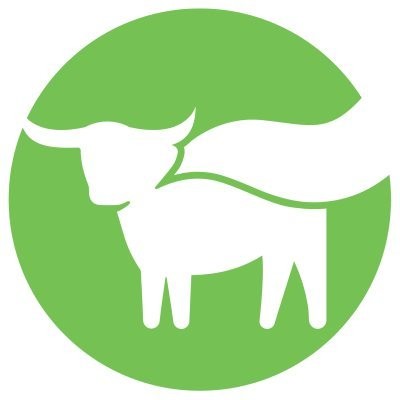 Beyond Meat
Sales & Business Development, Operations
El Segundo, CA, USA
Posted on Friday, May 19, 2023
COMPANY DESCRIPTION
At Beyond Meat, we started with simple questions. Why do you need an animal to create meat? Why can't you build meat directly from plants? Thus, we make plant-based meats that allow families to eat more, not less, of the traditional dishes they love while feeling great about the health, sustainability, and animal welfare benefits of plant protein. Our goal is to bring exciting change to the plate—and Beyond.
The
Director, Global Sales, Inventory & Operations Planning (SIOP)
is a critical leadership role reporting functionally to the VP, Global Supply Chain. This position has responsibility for working with cross-functional stakeholders to ensure the right end to end Supply Chain Planning strategies, processes, and global SIOP are in place to support business and customer needs. These cross functional stakeholders include the Manufacturing Operations Leaders, Finance Leaders, Marketing and Sales Leaders, R&D Leaders, and the Supply Chain Leaders. This position is also accountable to drive comprehensive Supply Chain business metrics and ensures alignment of Supply Chain strategies with global and regional business strategies. The Director is accountable for end-to-end supply chain excellence (Inventory and Service levels and setting priorities & direction for Beyond Meat Operations).
A successful candidate in this role will need to establish foundational analytics and metrics to help implement planning and forecasting excellence to help drive growth and the execution of company-wide strategies. This role works closely with key stakeholders to resolve issues and strategize how to remove obstacles to success. Building and driving operational excellence and focusing on continuous improvement across the enterprise is also a key aspect of this role.
TASKS, DUTIES, & GENERAL RESPONSIBILITIES
Direct and coordinate Supply Chain (SC) strategies on regional/global supply chain planning and systems
Drive harmonization of the processes and the organization of the teams
Ensure the supply chain network operates to meet the needs for assigned customers on a consistent basis. Key performance measures of this include Back Order, OTIF, Inventory, E&O & Forecast Accuracy
Represent Supply Chain/ISC in the monthly performance review forums
Responsible for developing a Global Inventory Strategy Process, ensuring the establishment of target inventory levels and mix to achieve management objectives for service levels, backorder incidence/duration and inventory
In partnership with the Manufacturing Operations Leaders, responsible to develop and update Operations strategies that are aligned to the business strategies
Drive volume requirements for manufacturing network
Sustain the long-term planning strategy for Beyond Meat to ensure the right capital investments are done on time to meet business needs
Drive the overall Operations/Supply Chain process optimization by identifying and implementing best practices to improve both internal and external Supply Chain service and efficiency metrics
Lead the Global SIOP process for the respective portfolio, ensuring robust measurable short and long term global processes are utilized driving consensus amongst Sales/marketing, Value Stream Teams, Finance and Operations which is utilized to project and monitor business financial performance and operating plans. This includes budgeting, financial forecasting, inventory management, capacity planning and sourcing
Ensure strong process improvement across SIOP and Demand/Supply Management
Stay appraised and aware of future SC trends & adopt best SC practices; Support & Ensure best SC practice sharing mechanisms are in place
Ensure business continuity for the projects that require planning preparation (e.g. seasonal build ups, contingencies associated to demand volatility and unforeseen conditions, etc.)
Setup proper S&OP design that can be scaled as the portfolio grows and lead the roadmap and global deployment of the initiative
Partner with Manufacturing, Process Development and Co-manufacturing to align on demand assumptions and capacity needs at internal manufacturing sites
Support key strategic linkages and partnerships domestically and globally from a Supply Chain perspective
Resolve routine conflicts efficiently with peers and superiors and escalates issues when necessary
Identify the root cause of chronic issues, propose improvements to solve issues, reach consensus on plan, and align implementation and execution
Partner with global sourcing to ensure supply plans align with strategic sourcing initiatives
Participate, actively drive, and champion adoption of newly implemented systems, procedures and tools
Supervisory Duties
Lead, manage, and supervise the S&OP team, accountable for the performance and results of team members
Lead the Beyond Meat planning associates by setting the team vision, engaging, and aligning the team around achievement of the business and functional goals
Provide mentorship and training to functional team members
Accountable for developing talent through on-going performance feedback and career management coaching
Conduct quarterly and yearly performance reviews of direct reports
QUALIFICATIONS - Education, Technical Skills, and/or Previous Experience:
Bachelor's degree with 15 years of relevant experience required, Master's degree preferred
Minimum of 15 years of direct management experience in Supply Chain or Operations Management / Integrated Supply Chain
10+ years of experience in production planning in a rapidly growing company with emerging tools and processes preferred
Demonstrated success in Global Supply, Demand, and Inventory Planning as well as Sales and Operations Planning (S&OP) is required
Strong knowledge of ERP inventory, planning, purchasing and cost systems and implementation of such in a global environment
Advanced verbal, presentation, and report writing experience required
Pivot table experience and data graphing required
High tolerance of ambiguity and comfortable working to weekly deliverables in a highly complex and collaborative environment
Knowledge and experience with managing transportation and logistics, domestically and internationally; Intermodal cold chain experience is a plus
Strong demonstrated history of problem solving using analytical techniques
Lean Six Sigma exposure is a plus
Other qualifications
Strong Change Management skills
Strong financial acumen/management, organizational, planning, and execution skills
Ability to develop and successfully execute a strategy
Effective stakeholder management skills. The ability to work closely with senior leadership and direct reports by communicating ongoing progress updates
Able to communicate effectively at all levels of the company
WORK ENVIRONMENT
In office at our El Segundo headquarters 5 days per week
Ability to travel (up to 30%)
Beyond Meat is an equal employment opportunity employer. Candidates are considered for employment without regard to race, creed, color, national origin, age, sex, religion, ancestry, veteran status, marital status, gender identify, sexual orientation, national origin, liability for military service, or any other characteristic protected by applicable federal, state, or local law. If you are interested in learning the status of your application, please note you will be contacted directly by the appropriate human resources contact person if you are selected for further consideration. Beyond Meat reserves the right to defer or close a vacancy at any time.
Please note that Beyond Meat has adopted a COVID-19 vaccination policy to safeguard the health and well-being of our employees.
All U.S. employees who (a) physically enter a Beyond Meat facility in the United States, (b) represent Beyond Meat at work-related events, including but not limited to trade shows and product demonstrations, or (c) physically enter customer or potential customer sites in connection with their work for Beyond Meat must take all necessary steps to be Fully Vaccinated as a condition of employment, unless a reasonable accommodation is approved.