Director, Corporate Counsel - Advertising, Marketing & Brand Management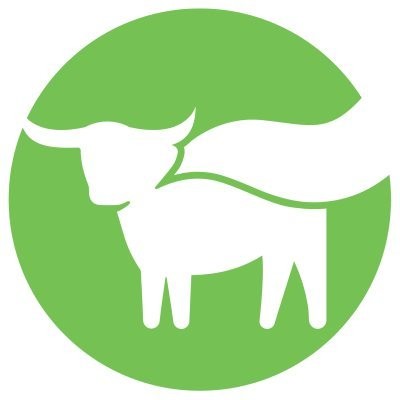 Beyond Meat
Marketing & Communications, Legal
El Segundo, CA, USA
Posted on Tuesday, May 2, 2023
COMPANY DESCRIPTION
At Beyond Meat, we started with simple questions. Why do you need an animal to create meat? Why can't you build meat directly from plants? Thus, we make plant-based meats that allow families to eat more, not less, of the traditional dishes theylove while feeling great about the health, sustainability, and animal welfare benefits of plant protein. Our goal is to bring exciting change to the plate—and Beyond.
The Director, Corporate Counsel will be an expert on all marketing and advertising legal matters for food and/or beverage companies, including review of packaging, labeling, and promotional materials for FDA and FTC compliance; brand management; endorsements and ambassador programs; IP licensing; and trademark counseling and enforcement matters (including prosecuting, maintaining and enforcing trademark applications and registrations on a global basis). Reporting to the Chief Legal Officer, the Director, Corporate Counsel will oversee Beyond Meat's entire trademark portfolios.
General Responsibilities
Provide legal counsel, and manage outside legal counsel, on intellectual property matters, claim substantiation, truth-in-advertising, regulatory compliance, product naming, social media, endorsements, marketing, right of publicity, FTC and FDA compliance, and food and packaging labeling claims, and related litigation matters.
Manage global trademark, copyright, and domain name portfolios in a cost efficient and responsible manner. Set budgets and formulate brand protection strategies. Conduct and analyze trademark clearance searches and provide opinions on availability and risk. Educate company employees on proper trademark usage and create user guides, company policies, brand guidelines, and training materials.
Formulate and implement brand monitoring strategy for social media, the internet, and other digital platforms to detect unauthorized trademark and copyright use. Submit take-down requests and manage cease and desist matters as issues arise.
Manage trademark, copyright, domain name, and advertising related proceedings, engage and oversee outside counsel as necessary. Respond to government agencies, complaints, and other inquiries related to marketing and advertising.
Review marketing campaigns from conception through execution. Review and negotiate marketing, license, sponsorship, charitable donation, endorsement, brand ambassador, prize provider, and promotional agreements. Provide risk assessments and creative commercial solutions to support business objectives.
Qualifications
10-12 years of experience in trademark, intellectual property, advertising, and regulatory compliance matters
J.D. from an accredited law school with strong academic credentials
Admission in good standing to a state bar, preferably California
The starting annual base pay for this role is between USD $200,000 and $220,000. The actual base is dependent upon many factors, such as: training, transferable skills, work experience, business needs and market demands. The base pay range is subject to change and may be modified in the future. Total compensation will include the following Base, Bonus, LTIP and Benefits.
Candidates for this role must be based in the United States and be able to work without sponsorship.
Beyond Meat is an equal employment opportunity employer. Candidates are considered for employment without regard to race, creed, color, national origin, age, sex, religion, ancestry, veteran status, marital status, gender identify, sexual orientation, national origin, liability for military service, or any other characteristic protected by applicable federal, state, or local law. If you are interested in learning the status of your application, please note you will be contacted directly by the appropriate human resources contact person if you are selected for further consideration. Beyond Meat reserves the right to defer or close a vacancy at any time.
Please note that Beyond Meat has adopted a COVID-19 vaccination policy to safeguard the health and well-being of our employees.
All U.S. employees who (a) physically enter a Beyond Meat facility in the United States, (b) represent Beyond Meat at work-related events, including but not limited to trade shows and product demonstrations, or (c) physically enter customer or potential customer sites in connection with their work for Beyond Meat must take all necessary steps to be Fully Vaccinated as a condition of employment, unless a reasonable accommodation is approved.