Project Manager, Value Stream Management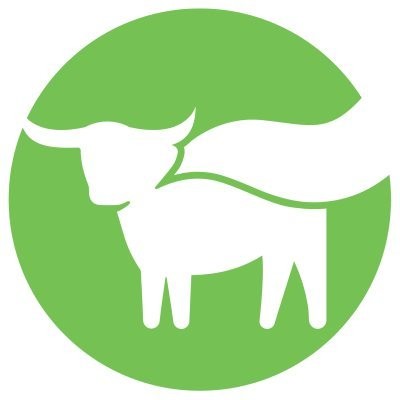 Beyond Meat
Operations
El Segundo, CA, USA
Posted on Wednesday, April 26, 2023
COMPANY DESCRIPTION
At Beyond Meat, we started with simple questions. Why do you need an animal to create meat? Why can't you build meat directly from plants? Thus, we make plant-based meats that allow families to eat more, not less, of the traditional dishes they love while feeling great about the health, sustainability, and animal welfare benefits of plant protein. Our goal is to bring exciting change to the plate—and Beyond.
Beyond Meat is currently seeking a talented and ambitious individual to join our
Operations' Value Stream team
as a
Project Manager
. If you thrive in a challenging environment, then we have a terrific opportunity for you. We are seeking an innovative, data driven, purposeful
Project Manager
. This person leads the project management function in delivering new product developments and executive management communications.
TASKS, DUTIES, & GENERAL RESPONSIBILITIES
Selecting and leading a Project Team for our Pork or Beef Category
Drive end to end project planning including development of business cases, defining critical milestones, resource planning and execution excellence
Defining project objectives, project scope, roles & responsibilities
Defining resource requirements and managing resource availability & allocation – both internal and third party
Demonstrating strong interpersonal and communication skills with an ability to effectively manage key stakeholders and provide regular reports on project status and performance
Outlining a budget based on requirements and tracking costs to deliver projects on time and on budget
Preparing a detailed project plan to schedule key project milestones, workstreams & activities
Effectively manage issues and align cross functional teams by leveraging subject matter expertise and proactively identify and mitigate risks to deliver expected results
Managing and adjusting for any changes in project scope, schedule and / or budget
Managing the relationship and communication with internal customers and all stakeholders, ensuring the project is delivered to scope satisfaction
Provide frequent and transparent updates, manage sponsor expectations, and keep all stakeholders informed of the progress of all in-flight products/projects
Consistently identify, implement, and socialize the most effective processes, tools, and systems to keep the department current with best-in-class best practices
Lead and develop comprehensive resource models and risk mitigation plans in collaboration with disciplines leads
Actively contribute to the development of the Beyond Meat culture and standards of quality
Negotiating with contractors and suppliers for materials and services
Making sure that each stage of the project is progressing on time and on budget
Achieves operational objectives by contributing information and recommendations to strategic plans and reviews
Prepares and completes action plans
Support scope development for new projects and demonstrate strategic leadership in identifying and aligning business objectives and project expectations
QUALIFICATIONS: Education, Technical Skills, and/or Previous Experience
Bachelor's degree in business administration, Engineering, or related field
MBA preferred, Project Manager Professional (PMP) certified a plus
CPG experience preferred
5 to 10 years' experience as project manager
Proficient with spreadsheet software and project management software
Strong written and verbal communication skills
Supervision of project team members
Project and process management
Budget development and tracking
Mentoring and coaching
Exceptional people skills with advanced facilitation and conflict resolution skills
Strong record of leveraging statistical analysis in root cause analysis, problem-solving and target setting
Excellent written and oral presentation and communication skills
MS Office, Google Suite, and Smartsheet
WORK ENVIRONMENT
Must be on-site 5 days per week at either our our El Segundo, CA headquarters, Columbia, Missouri site, or Devault, Pennsylvania site
Position requires the ability to stand, walk, or sit for prolonged periods
Position located in a mix of laboratory, pilot lab, plant facility, warehouse, and office environments; requires a tolerance for high worker traffic, close quarters, noise, odors, dust, and varying room temperatures and lighting
Beyond Meat is an equal employment opportunity employer. Candidates are considered for employment without regard to race, creed, color, national origin, age, sex, religion, ancestry, veteran status, marital status, gender identify, sexual orientation, national origin, liability for military service, or any other characteristic protected by applicable federal, state, or local law. If you are interested in learning the status of your application, please note you will be contacted directly by the appropriate human resources contact person if you are selected for further consideration. Beyond Meat reserves the right to defer or close a vacancy at any time.
Please note that Beyond Meat has adopted a COVID-19 vaccination policy to safeguard the health and well-being of our employees.
All U.S. employees who (a) physically enter a Beyond Meat facility in the United States, (b) represent Beyond Meat at work-related events, including but not limited to trade shows and product demonstrations, or (c) physically enter customer or potential customer sites in connection with their work for Beyond Meat must take all necessary steps to be Fully Vaccinated as a condition of employment, unless a reasonable accommodation is approved.