Manager, Facilities & Maintenance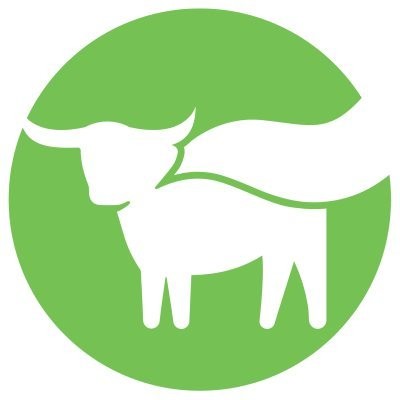 Beyond Meat
Operations
El Segundo, CA, USA
Posted on Sunday, April 16, 2023
COMPANY DESCRIPTION
At Beyond Meat, we started with simple questions. Why do you need an animal to create meat? Why can't you build meat directly from plants? Thus, we make plant-based meats that allow families to eat more, not less, of the traditional dishes they love while feeling great about the health, sustainability, and animal welfare benefits of plant protein. Our goal is to bring exciting change to the plate—and Beyond.
Beyond Meat's Manager, Facilities and Maintenance is responsible for managing, coordinating, and directing the daily maintenance activities to ensure proper safety, sanitation, and mechanical functions of the Corporate Building and the R&D Center in El Segundo, CA.
They will oversee building and grounds maintenance, operate and maintain general custodial functions, and ensure security and emergency preparedness procedures are implemented properly. In addition, they will ensure the facility is clean and maintained according to Company policy and procedures. The individual reports to the Sr. Director of Engineering & Technical Services.
TASKS, DUTIES, & GENERAL RESPONSIBILITIES
Coordinate all maintenance work to properly maintain facilities and grounds
Ensure the facility is fully operational with all utilities functioning properly
Handle multiple daily activities to meet deadlines; develop & track plans on how to accomplish departmental and operational goals
Maintain site morale and customer satisfaction by keeping the customer at mind and the interests of the company at heart
Schedule and supervise maintenance repair work of facility; assist with verifying installation and servicing of building equipment
Maintain stock levels and parts for the facilities within budget
Ensure compliance with state and federal regulations and assist with energy management
Oversee security of buildings and grounds. Work with local site safety department leadership to understand, implement, and audit safety programs
Ensure and support all EHS functions, safety programs and procedures are followed
Maintain / develop ongoing communication with contractors, clients, and team
Support the operations team by working in a safe, customer-focused manner; and must be highly self-motivated and customer-centric
Facilitate technical and safety training, as well as help to develop professional development of departmental facilities associates
Work with the site operations team to set and review daily KPIs
Participate in and support efficiency improvement activities with the engineering department for the site, as well as the network when needed
Participate in daily operation and engineering meetings
Own and promote an excellent organized and efficient workspace
Evaluate maintenance requests, set priorities and process work assignments
Establish and maintain a reliable network of outside vendors and suppliers to ensure cost-effective and timely support of the maintenance function
Interact with contractors or subcontractors to perform maintenance work
Ensure all permits/licenses are maintained
Perform routine inspections of all systems and equipment. If needed, perform routine repair work and other work of a general maintenance nature
Develop and maintain a good working relationship with Operation's leadership along with negotiating skills in navigating and settling on priorities
Ensure that policies and procedures are followed related to the performance of the maintenance function
Establish and communicate the level of quality and safety expected in the performance of maintenance tasks
Skillful in solving practical problems and dealing with a variety of concrete variables in situations where only limited standardization exists
Perform other duties/assignments that may be required by leadership
SUPERVISORY DUTIES
Manage and support 1-2 team members including but not limited to a Facilities Technician
Provide specific, enriched feedback to enhance individual performance and provide team members with written performance appraisals
Mentor all Facilities' Team Members by motivating and providing direction to help them achieve their goals and make a consistent effort to go above and beyond
Train and manage the Maintenance Supervision team while creating a collaborative culture
QUALIFICATIONS: Education, Technical Skills, and/or Previous Experience
Bachelor's degree (preferred engineering) or completed technical degree from a trade school and/or equivalent combination of education and relevant work experience required
5+ years experience supervising and leading a facilities maintenance team in a fast-paced, high volume facility
Journeyman and Boiler Operation Certification is a plus
Strong understanding of OSHA laws and regulations and EHS
Advanced mechanical skills and knowledge of plumbing, HVAC and other building systems
Strong electrical and PLC troubleshooting skills. The ability to read electrical and mechanical blueprints. A solid understanding of pneumatics and hydraulics
Proficiency with repair tools and techniques
Excellent analytical, efficient critical, and reasoning skills required
Strong verbal/written communication and people skills; including the ability to speak with all levels of team members, guests, vendors, and leadership
Ability to independently manage multiple projects at the same time, must be highly self-motivated, and customer-centric
Command of Word, Excel and PowerPoint
Can effectively present information in one-on-one and small group situations to other employees of the organization
Demonstrates diligence, time management, organization, and prioritization abilities
Ability to work closely with direct reports and others by communicating ongoing progress updates
WORK ENVIRONMENT
Position requires the ability to stand, walk, or sit for prolonged periods, climb, crouch, kneel, bend, reach, and occasionally lift and/or move up to 25-50 lbs, including but not limited to heavy equipment
Position located in a mix of laboratory, pilot lab, kitchen, warehouse, and office environments; requires a tolerance for high worker traffic, close quarters, noise, odors, dust, and varying room temperatures and lighting
Work a flexible schedule when necessary
Beyond Meat is an equal employment opportunity employer. Candidates are considered for employment without regard to race, creed, color, national origin, age, sex, religion, ancestry, veteran status, marital status, gender identify, sexual orientation, national origin, liability for military service, or any other characteristic protected by applicable federal, state, or local law. If you are interested in learning the status of your application, please note you will be contacted directly by the appropriate human resources contact person if you are selected for further consideration. Beyond Meat reserves the right to defer or close a vacancy at any time.
Please note that Beyond Meat has adopted a COVID-19 vaccination policy to safeguard the health and well-being of our employees.
All U.S. employees who (a) physically enter a Beyond Meat facility in the United States, (b) represent Beyond Meat at work-related events, including but not limited to trade shows and product demonstrations, or (c) physically enter customer or potential customer sites in connection with their work for Beyond Meat must take all necessary steps to be Fully Vaccinated as a condition of employment, unless a reasonable accommodation is approved.