Quality Assurance Manager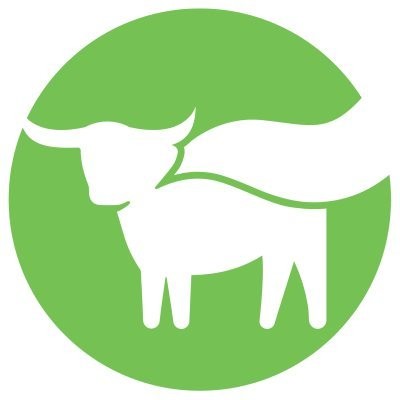 Beyond Meat
Quality Assurance
Netherlands
Posted on Sunday, April 9, 2023
COMPANY DESCRIPTION
At Beyond Meat, we started with simple questions. Why do you need an animal to create meat? Why can't you build meat directly from plants? Thus, we make plant-based meats that allow families to eat more, not less, of the traditional dishes they love while feeling great about the health, sustainability, and animal welfare benefits of plant protein. Our goal is to bring exciting change to the plate—and Beyond.
OVERVIEW
The Quality Assurance Manager's primary role is to ensure that all food products produced meet the requirements of customers, regulatory authorities, and quality standards of the Company. The Quality Assurance Manager is responsible for the overall coordination and implementation of quality control programs and procedures necessary to meet internal, external and customer specific quality control standards for new and existing products. This role will provide QA support in various locations and be responsible for ensuring that Beyond Meat finished products manufactured in EMEA and Rest of World (RoW) markets are of the highest standard, meeting all internal and external requirements including company brand standards. Must have the ability to work and support a global environment. This role will collaborate closely with headquarter QA Teams including Strategic Quality, External Manufacturing and Regulatory & Vendor Compliance to ensure BYND brand standards and customer requirements are met.
TASKS, DUTIES, & GENERAL RESPONSIBILITIES
Provide QA technical support for new product launches and actively participate in weekly cross-functional project meetings including onsite product trial support.
Work closely with the R&D team including Process Engineers and Packaging Engineers to ensure food safety requirements and quality standards are incorporated into the development process and that standards from the development process are built into manufacturing controls.
Must have the ability to build relationships and work collaboratively with cross-functional Teams to ensure that all QA requirements for product and production readiness are met for commercial launches.
Conduct finished product shelf-life validations of compliance to BYMT standards.
Create, manage, and maintain product specifications for new and existing product launches.
Review lab results, testing requirements, and procedures on BYMT products and processing environments.
Responsible for finished product QA holds and releases. Review production and QA paperwork.
Responsible for implementing and maintaining quality programs at BYND and co-manufacturing locations. Ensure that food safety guidelines are being met throughout the manufacturing and operations process. Accountable for monitoring, verification and validation activities and ensure that all products meet quality and food safety standards.
Ensure regional compliance with all relevant food regulations. Ensure that microbial surveillance programs are implemented, routinely assessed, improved based on the most current science and well-maintained. These programs include but are not limited to routine environmental monitoring, pre-op microbiological and indicator testing, and pathogen testing of products, when necessary, as directed by company policy.
Conduct sensory tasting evaluations to ensure that all products meet company standards.
Lead and/or actively provide support for GFSI certification and program maintenance. This may include other certifications such as Non-GMO, Vegan, Halal and Kosher as required. Ensure that audit corrective action plans are implemented in a timely manner.
Interface with regulatory agencies, certification bodies, and customers and ensure compliance of manufacturing facilities. Ensure compliance with internal policies and procedures, as well as with any regulatory (EU, National, State, or Local) requirements.
Organize food safety training documentation and tools. Monitor effectiveness of training programs for production. Promote quality/hygiene awareness through coaching, training, and onsite audits.
Active member of the site HACCP and Food Safety teams. Duties include identification of hazards and controls related to processes and environment, supporting pre-requisite program verification activities, and developing HACCP plans as needed. Coordinate training and development of employees for all hygiene programs that include sanitation, GMP, pest control, allergens, and hygienic process engineering.
Respond to food safety related concerns and complaints with corrective action reports.
Attend industry educational training's, seminars, and events to understand industry best practices and provide technical support to BYMT team.
Must have ability to work under pressure, problem-solve and find solutions.
Set quality policies in co-operation with global corporate QA Team.
Work with Global QA to deliver service level agreements such as rapid Supplier & Materials Onboarding.
QUALIFICATIONS Education, Technical Skills, and/or Previous Experience:
Bachelor of Science degree in Food Science or Microbiology preferred or an equivalent combination of education and relevant work experience may be considered.
Minimum of 7 years of experience in a food and/or beverage manufacturing environment.
Well versed and working knowledge of GMPs, EU food safety regulations, FDA FSMA requirements and GFSI schemes such as IFS and/or BRC standards is required.
Thorough understanding of quality control standards and methodologies.
Leadership skills, focused on results, employee engagement, decision making, teamwork, and change management.
Ability to travel on short notice, work under pressure and time constraints.
Strong PC skills; proficient in Microsoft office programs
Excellent interpersonal, communication, problem solving, and organizational skills.
Must have the ability to quantitatively review technical procedures and representative regulations.
Ability to effectively present information to groups and respond to questions from peers, supervisors, and managers is essential.
Ability to multi-task, set priorities within Quality Assurance and work in a fast-paced environment.
PCQI preferred.
Native Dutch language, fluency in English; German is an advantage.

WORK ENVIRONMENT

Location: Flexible within the Netherlands. Must be able to visit Ede and Amsterdam on a frequent basis. Average of 2 days/week in Amsterdam.
This job requires 25-30% travel. Must be willing to travel on short notice.
This position requires about 70% desk duties and 25% production floor duties. Heavy computer use, emails, and phone calls.
Must be able to lift objects up to 50 lbs.
Standard hours are 6:30 am – 6:30 pm, Full time 40 hours Monday – Friday is required.
Beyond Meat is an equal employment opportunity employer. Candidates are considered for employment without regard to race, creed, color, national origin, age, sex, religion, ancestry, veteran status, marital status, gender identify, sexual orientation, national origin, liability for military service, or any other characteristic protected by applicable federal, state, or local law. If you are interested in learning the status of your application, please note you will be contacted directly by the appropriate human resources contact person if you are selected for further consideration. Beyond Meat reserves the right to defer or close a vacancy at any time.
Please note that Beyond Meat has adopted a COVID-19 vaccination policy to safeguard the health and well-being of our employees.
All U.S. employees who (a) physically enter a Beyond Meat facility in the United States, (b) represent Beyond Meat at work-related events, including but not limited to trade shows and product demonstrations, or (c) physically enter customer or potential customer sites in connection with their work for Beyond Meat must take all necessary steps to be Fully Vaccinated as a condition of employment, unless a reasonable accommodation is approved.