Digital Marketing Analyst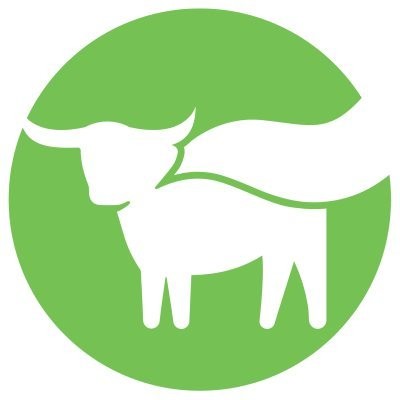 Beyond Meat
Marketing & Communications, IT
El Segundo, CA, USA
Posted on Thursday, April 6, 2023
COMPANY DESCRIPTION
At Beyond Meat, we started with simple questions. Why do you need an animal to create meat? Why can't you build meat directly from plants? Thus, we make plant-based meats that allow families to eat more, not less, of the traditional dishes they love while feeling great about the health, sustainability, and animal welfare benefits of plant protein. Our goal is to bring exciting change to the plate—and Beyond.
The Digital Marketing Analyst will play a key role within the brand team, helping to uncover insights that will drive success and growth across the business.
They're skilled storytellers with data and have the ability to take a diverse set of inputs and transform them into clear insights and recommended actions.
Excellent communication skills allow them to thrive as they collaborate with partners across several departments and prioritize multiple projects simultaneously. They're also highly adept at learning new skills and platforms.
Tasks, Duties, General Responsibilities
Identify, summarize, and present key insights and learnings to various stakeholders (Brand, Marketing, Sales, Partnerships, Growth, etc.).
Help setup, implement and manage campaigns within key platforms including Meta, Google, TikTok, Pinterest and more.
Build/maintain dashboards and self-service solutions to measure performance.
Develop partner-facing campaign recap reports for our strategic partners & sales teams.
Perform campaign data analysis to understand the lift & ROI associated with each program to aid in the development of future strategies such as identifying optimal collaborators & talent.
Develop processes to help share insights across platforms and ensure that learnings & best practices are broadly and effectively applied across the entire media mix.
Support the building of digital analysis capabilities and solutions (segmentation, modeling, campaign evaluations, etc.) that enable our analytics to support the strategic goals of the Company.
Education, Technical Skills, and/or Previous Experience:
Bachelor's Degree in Business, Marketing, Statistics, Economics or equivalent work experience
1-3 Years Experience in an analytical capacity
Ability to execute analytics projects from beginning to end – including hypothesis forming, data collection, analysis, and presentation
Strong organizational & project leadership skills with a demonstrated ability to manage multiple deadlines and track deliverables across departments
Technically inclined with ability to learn quickly & work in evolving environments
Experience with digital advertising platforms
Proficient in Excel
Strong oral & written communication skills including the ability to make persuasive presentations for both internal & external partners
Work Environment
Must be in-office five days per week at our HQ office in El Segundo, CA
The starting annual base pay for this role is between USD 75,000 and 85,000. The actual base is dependent upon many factors, such as: training, transferable skills, work experience, business needs and market demands. The base pay range is subject to change and may be modified in the future. The role may also be eligible for bonus, equity, and benefits.
Beyond Meat is an equal employment opportunity employer. Candidates are considered for employment without regard to race, creed, color, national origin, age, sex, religion, ancestry, veteran status, marital status, gender identify, sexual orientation, national origin, liability for military service, or any other characteristic protected by applicable federal, state, or local law. If you are interested in learning the status of your application, please note you will be contacted directly by the appropriate human resources contact person if you are selected for further consideration. Beyond Meat reserves the right to defer or close a vacancy at any time.
Please note that Beyond Meat has adopted a COVID-19 vaccination policy to safeguard the health and well-being of our employees.
All U.S. employees who (a) physically enter a Beyond Meat facility in the United States, (b) represent Beyond Meat at work-related events, including but not limited to trade shows and product demonstrations, or (c) physically enter customer or potential customer sites in connection with their work for Beyond Meat must take all necessary steps to be Fully Vaccinated as a condition of employment, unless a reasonable accommodation is approved.