External Manufacturing Manager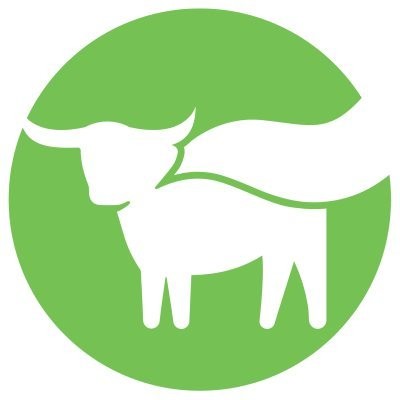 Beyond Meat
Silverton, OR, USA
Posted on Tuesday, April 4, 2023
COMPANY DESCRIPTION
At Beyond Meat, we started with simple questions. Why do you need an animal to create meat? Why can't you build meat directly from plants? Thus, we make plant-based meats that allow families to eat more, not less, of the traditional dishes they love while feeling great about the health, sustainability, and animal welfare benefits of plant protein. Our goal is to bring exciting change to the plate—and Beyond.
The External Manufacturing Manager will contribute to Beyond Meat's success by managing the activities and relationships of multiple third-party manufacturing facilities and strategic suppliers with a high level of integrity to achieve quality, cost, and service objectives that are aligned with corporate strategies and support Global platforms. This individual needs a general management mindset with the ability to work to execute tasks utilizing cross functional teams.
Responsible for all aspects of the day-to-day management of the external manufacturing supply network; including the management of new product launches, sourcing, exiting suppliers, facilitating contract execution, delivering year over year cost saving goals, and establishing KPI metrics at critical co-manufacturers. Strong analytics and project management skills are a must in this role as well as excellent leadership skills.
Our External Manufacturing Manager will own and deliver the strategic plan to expand and complete operational goals. This individual will be required on occasion to provide important customer interface representing the Operations team.
TASKS, DUTIES, & GENERAL RESPONSIBILITIES
Manage day-to-day operations at 3 - 5 external manufacturing sites
Create, track, and communicate KPI's for the external manufacturing sites
Manage Continuous Improvement Plan at all sites and drive 5% savings each year
Ensure Food Safety protocols are in place supporting the Quality team
Maintain solid customer relationships with major customers as needed
Work in tandem with Manufacturing Support and Quality Assurance Teams deliver initiative start up schedules and deliver quality, continuous improvement, and service KPI's
Be accountable for relationship and performance management of Contract Manufacturers which support multi-channel platforms
Ensure that manufacturing standard costs are set and aligned to contractual commitments
Team with Procurement, QA, R&D, etc. to seek out and evaluate new manufacturing capabilities consistent with early-stage product development
Lead Key Business Reviews to ensure alignment with Contract Manufacturer related to performance, continuous improvement goals, and platform strategy
Adhere to all facility policies concerning safety, security, Good Laboratory and Good Manufacturing Practices (GLP & GMP)
Understanding of lean manufacturing techniques and philosophies
QUALIFICATIONS
B.S. in Engineering with 8+ years' experience in Engineering and Manufacturing or relevant experience
Experience in the Food or CPG industry preferred
Supply chain operations experience in multiple functional areas such as Master Planning, Project Leadership, Procurement, Quality Management, Category Management, Food Safety, and Continuous Improvement
Manufacturing P&L responsibility
Experience establishing and deploying safety and quality standards as they apply to Operations
Thrives in a fast-paced, evolving environment
High level and strong verbal, presentation, and written communication skills
Ability to independently organize and manage multiple projects at one time and meet strict deadlines in a highly demanding and dynamic environment
Excellent poise and professionalism when dealing with customers
Strong command of Excel, Word, PowerPoint, and Google Suite
Other Qualifications
The ability to work closely with senior leadership and peers by communicating ongoing progress updates
The ability to work in a team environment, be flexible, and remain self-directed
Thrives in a fast-paced, evolving environment
This position may require the ability to work rotating shifts or beyond business hours
WORK ENVIRONMENT
Position requires the ability to stand or sit for prolonged periods, climb, kneel, bend, and occasionally lift up to 25 lbs. Communicate using computer and phone.
Position located in a mix of typical laboratory, pilot lab, and office environments, plants, and requires a tolerance for high worker traffic, close quarters, noise, odors, dust, and varying room temperatures and lighting
Travel up to 50% to manufacturing sites across the U.S.
Beyond Meat is an equal employment opportunity employer. Candidates are considered for employment without regard to race, creed, color, national origin, age, sex, religion, ancestry, veteran status, marital status, gender identify, sexual orientation, national origin, liability for military service, or any other characteristic protected by applicable federal, state, or local law. If you are interested in learning the status of your application, please note you will be contacted directly by the appropriate human resources contact person if you are selected for further consideration. Beyond Meat reserves the right to defer or close a vacancy at any time.
Please note that Beyond Meat has adopted a COVID-19 vaccination policy to safeguard the health and well-being of our employees.
All U.S. employees who (a) physically enter a Beyond Meat facility in the United States, (b) represent Beyond Meat at work-related events, including but not limited to trade shows and product demonstrations, or (c) physically enter customer or potential customer sites in connection with their work for Beyond Meat must take all necessary steps to be Fully Vaccinated as a condition of employment, unless a reasonable accommodation is approved.