Fleet Operations Manager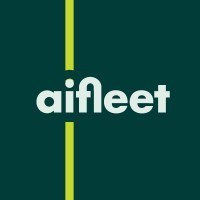 aifleet
Operations
Austin, TX, USA
Posted on Friday, June 30, 2023
aifleet is a tech-driven trucking company delivering more of what matters. Powered by our proprietary ai technology, we're able to generate more revenue per truck than legacy carriers and share that benefit with our hard-working drivers. Combining the reliability and professionalism our shippers demand with the safety and sustainability our industry needs, we're writing a new roadmap - where we go further, do more, and drive the future together.
With a $21M Series A in late 2021 and nearly 4x revenue growth since then, aifleet is at an inflection point. We have demonstrated proof of concept and are ready to humanize trucking. We'd love for you to join our team during this next phase of growth.
About the Role
The Fleet Operations role is our key point of contact with truckers, the core of our business and what drives our revenue. You will be responsible for ensuring all truck drivers are optimizing revenue while feeling supported - we're obsessed with driver experience, and this role is our front line. The ideal candidate will possess deep compassion and customer service skills, while being able to problem-solve in a fast-paced, high-pressure environment. This role is a unique opportunity to gain a wide range of invaluable skills while working at a high performing and uniquely purposeful startup.
A Typical Day
Arrive at the office by 7:30 am to ensure your drivers are driving on schedule
Audit fleet compliance and escalate any issues to your fleet management team
Use our proprietary toolset to maximize revenue per truck by planning routes that make the business profit, but also meet our driver's needs
Monitor the status of your fleet throughout the day, keeping internal and external stakeholders up to date; this means managing broker negotiations, driver expectations, coordination with shippers and receivers, etc.
Ensure all tasks are completed in a timely manner (e.g., shipping documents, compliance tickets, maintenance tickets, etc.)
Who (we think) You Are
While roles and priorities continue to evolve, we think you will need the following qualifications. If you feel you could drive impact in this role and do not meet some of the criteria, please do not hesitate to apply.
Experience in the trucking industry highly preferred
Experience or capability in customer service, demonstrating strong communication and an ability to provide clear guidance and direction, especially over the phone
Ability to problem solve on the fly, updating the plan based on new information and circumstance
Ability to multitask and prioritize in a high-pressure and fast-paced environment
Benefits + Perks
All full-time employees are eligible for the following:
A once in a career opportunity for personal and professional fulfillment with a fast-paced, high-growth, and truly mission driven team
An opportunity to transform the lives of truck drivers across the country, and to help build a model that proves that business success and compassion are not mutually exclusive
A competitive compensation package, including salary, spot bonus, and stock options
Lunches in the office 👏
Medical // Dental // Vision // Life // AD&D insurance
Paid parental leave
Team events
aifleet is an equal opportunity employer and we value diversity. We are committed to finding talent that is not determined on the basis of race, religion, color, national origin, gender, sexual orientation, age, marital status, veteran status, disability status, or any other characteristic protected by law.